Aerosoft Welcome to Kolyma uitgebracht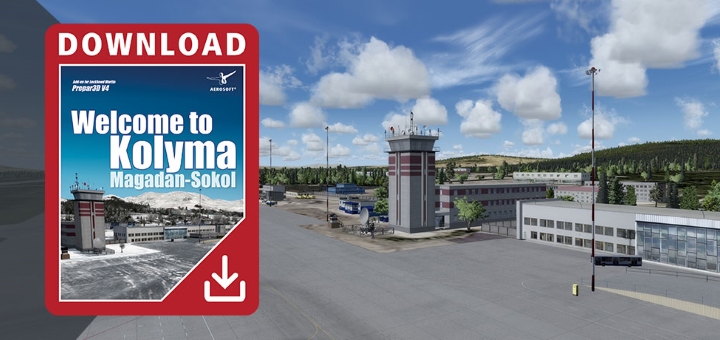 Aerosoft heeft een nieuwe add-on voor Prepar3D v4 uitgebracht 'Welcome to Kolyma'. Kolyma is een regio in het Russische verre oosten. De naam wijst naar de gelijknamige rivier die door hyet gebied stroomt. Het vliegveld van Magadan-Sokol (UHMM) is de grootste internationale luchthaven van noordoost Rusland. Het ligt nabij de plaats Magadan, een havenstad met ca. 93.000 inwoners en wordt met name door Russische carriers (Aeroflot, S7 Airlines, Yakutia Airlines) aangedaan.
Het vliegveld is zeer gedetailleerd weergegeven en ook de hoogteverschillen in de taxi- en startbanen zijn onderdeel van de scenery. De scenery is voor ca. €19 aan te schaffen via de web site van Aerosoft. 
Features
Custom runway, taxiways, and apron made with real elevation changes
Realistic markings on the runway, the apron, and the platform
Photorealistic textures for runway and apron
Seasonal textures
Photorealistic textures on objects
Realistic lighting at night
HD textures
Autogen covering the airport area
Landclass for surrounding areas
Great FPS and low memory usage
Various ground texture resolutions (1024, 2048, 4096)