Captain Sim 757 CAPTAIN III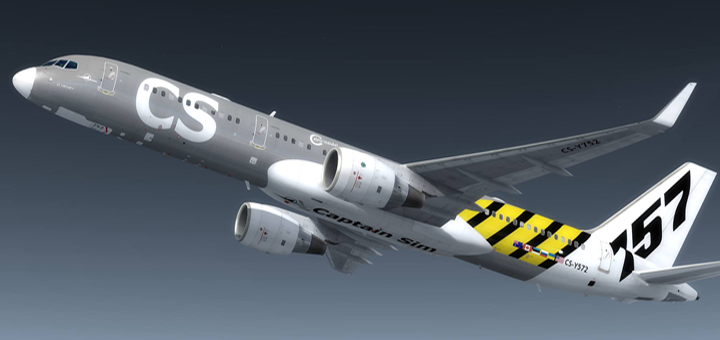 Na de succesvolle eerste serie van de Boeing 757 heeft Captain Sim vandaag het vervolg aangekondigd als de 757 Captain III. Deze volledig nieuwe uitgave wordt op dit moment ontwikkeld voor zowel Prepar3D v4 als FSX. Als eerste zal het basis pakket beschikbaar komen met daarin de 757-2PW. Later zullen er nog uitbreidingen volgen. Een release datum is nog niet bekend wel kunnen we alvast vertellen dat het toestel inmiddels in de Beta fase is aangekomen.
Captain Sim is proud to introduce the new generation of the award-winning '757 Captain' series: the '757 CAPTAIN III' family of expansions for FSX and Prepar3D.

The first member of the family is the 757-2PW BASE PACK.
It's a highly detailed and accurate digital replica of the Boeing 757-200 with PW2037 and PW2040 engines.

Key features:
– Fully functional flight deck loaded with advanced systems simulation (FMC/LNAV/VNAV/WXR etc etc) Re-coded from scratch.
– All-new custom night lighting.
– Complete passenger cabin with in-flight entertainment system.
– Top-notch exterior model with 3D windows, cabin interior, passengers, stewardess and animated pilots.
– High resolution textures.
– Realistic flight model.
– Authentic sound set.
– ACE (Aircraft Configuration Editor).
– Repaint kit.
– Aux 2D panels.
– Custom visual effects.
– Flights.
– Custom views including wing views.
– Sim Ops.
– 715 (seven hundred fifteen) pages Manual.