Carenado ATR42-500 uitgebracht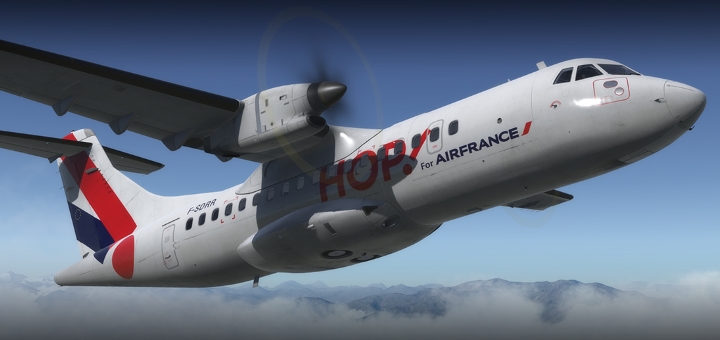 Carenado heeft de ATR 42-500 uitgebracht. Het toestel is aan te schaffen via de web site van Carenado en kost ca. €40. De ATR 42-500 is een tweemotorig turboprop toestel ontwikkeld door Avions de Transport Regional (ATR). De 42-500 is een doorontwikkelde versie met een herzien interieur en sterkere PW-127E-motoren voor een hogere kruissnelheid. De eerste ATR 42-500 werd afgeleverd in oktober 1995.
Special Features
Full FSX, FSX-STEAM, P3D v3, v4, v4.4 (and up) compatible
Full PBR textures and materials (Physically Based Rendering ) (P3D v4.4 and up)
Flight1 GTN 750 and Reality XP GTN 750* integration
Updatable database – AIRAC cycle 1601 (January 2016) included
VR ready
Real start up procedures
Real A42 engine sounds, aural warnings and sound systems
Real flight dynamics
Cold and Dark start option
Takeoff run and landing real rolling movement effect
Custom brakes sounds on taxi and landing run.
Features
Original autopilot installed
HD quality textures (4096 x 4096)
Customizable panel for controlling windows transparency, instrument reflections and static elements such as wheel chocks
Real behavior compared to the real airplane. Real weight and balance
Tested by real pilots
Realistic night lights effects on panel and cockpit