DCS: A-10C II Tank Killer "Introduction and Laser-Maverick" video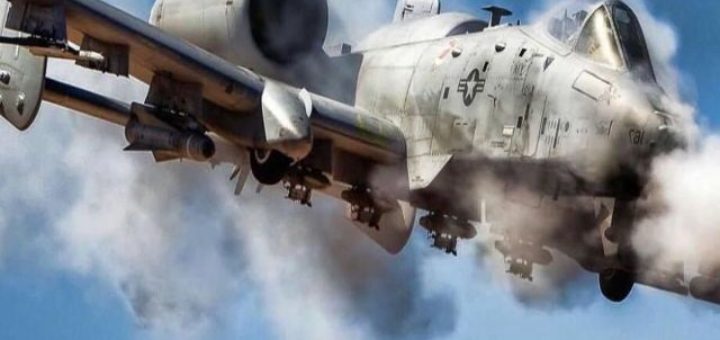 Zoals de DCS World die-hards onder ons vast al weten, komt nog deze maand de "A-10C II Tank Killer" module uit. Het gaat hierbij om een complete overhaul van deze oude module. Niet alleen het uiterlijk (Internal en external) is geheel aangepast aan de huidige maatstaven, ook de systemen en bewapening komen erg dicht bij de werkelijkheid nu. Meer goed nieuws is er te melden aangezien de bezitters van de oude versie maar 9.99 USD hoeven te betalen. Nog niet in je bezit? dan ga je er 79.99 USD voor betalen. Een heel stoer gegeven is toch wel dat de 'U.S. Air National Guard" meegewerkt heeft aan de ontwikkeling van deze module, en er zelfs mee gaat trainen. "As real as it gets" krijgt nu toch echt een andere betekenis!
Highlights of the update
These updates to the A-10C are happening both with their professional contract with the U.S. Air National Guard as well help with the development of this module. As for those of us who are interested on the entertainment side of things. Fortunately, what seems to be good for the business has the side effect of enhancing our experience too and the DCS: A-10C II comes with a pretty wide range of new features in addition to everything that the jet already had.
There are a number of key highlights so lets start with the Scorpion Helmet Mounted Cueing System (HMCS). This is by far the coolest feature with the ability to overlay friendly aircraft and troop positions, project FLIR imagery on the target location and provide you with new levels of awareness of what's going on around you. Let's have a look at just some of the released images to see it in action.
That is cool!
Next up are a couple of key new weapons. The AGR-20A Advanced Precision Kill Weapon System (APKWS) is a conversion of the Hydra 70 rocket with a laser guidance system that turns these relatively cheap (by military standards) rockets into precision weapons. The weapon was first deployed in 2012 and has become available on the A-10C and F-16C as of 2016.
Another new weapon is the GBU-54. This is a laser JDAM which combines the flexibility of GPS and INS guidance together with a laser seeker head. As Eagle Dynamics' update puts it so succinctly, unlike the GBU-31 and GBU-38, the GBU-54 can engage moving targets.
Finally, another headline feature is the updated cockpit which adds more significant weathering to the textures. This update builds on the already upgraded A-10C cockpit that is currently available and adds the updated avionics along with a weathered option.

All the new features
Those are the highlights but there are more details so here is the "full" list:
Updated External Model
Improved 3D mesh and textures
Removal of TISL pod
Updated Cockpit
Weathered (dirty bird) textures option
Addition of the ARC-210 radio head
Removal of the TISL control panel
Addition of the Scorpion HMCS control head
AGM-65E2/L Laser-Guided Maverick
DSMS Status and Inventory Pages
HUD and Weapon Video Symbology
READY, ACTIVATE, SCAN, TRACK, and SLAVE Modes
Updated Maverick HOTAS Commands
PRF Code Input (DSMS)
Missiles and Guided-Bombs
AGR-20 Advanced Precision Kill Weapon System (APKWS) Laser-Guided Rockets
GBU-54 Laser-JDAM
ARC-210 VHF/UHF Satellite Radio
Radio Start
Menu Pages
Manual Frequency Selection
Preset Channel Selection
Guard Channels Selection
Setting Preset Channels 1–25
Setting Preset Channels 26–30
Scorpion Helmet-Mounted Cueing System (HMCS)
Control Head
HMCS Display
HMCS HOTAS Commands
HMCS Setting STAT Page
Targeting Pod projection window
Data Link PPLI, Mini-SPI, EPLRS, and Designated Target Symbols
Waypoints/Steerpoint Symbols
SPI and Hookship Symbols
TDC and TGP Symbols
Hands on Throttle and Stick (HOTAS)