De "DRM" van FlightSimLabs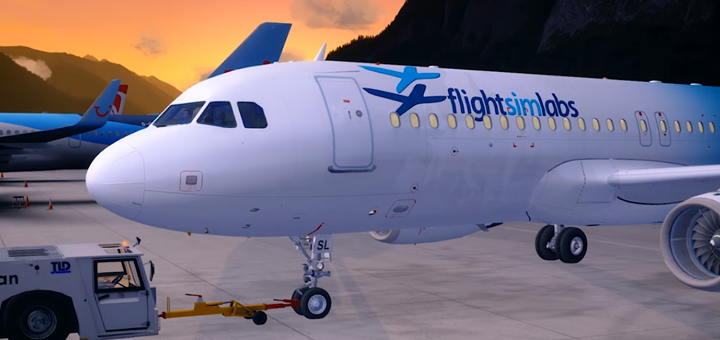 FlightSimLabs heeft de afgelopen dagen een enorme lading kritiek te verwerken gekregen wegens het toepassen van een dubieuze en illegale DRM Tool. Deze tool met als naam 'test.exe' kon op de achtergrond wachtwoorden uit Chrome stelen en doorsturen naar FlightSimLabs.
Volgens FlightSimLabs gebeurde dit alleen bij een illigaal verkregen versie van de A320X. Dit is achteraf echter moeilijk te controleren. FlightSimLabs was/is van plan om met deze gegevens een case opbouwen tegen de eigenaar van de illegaal verkregen addon.
"This method has since successfully provided information that we will use in our legal battle against criminals."
Gezien de ernst van de situatie lijkt het ons goed om hier even extra aandacht voor te vragen. Hoewel FlightSimLabs beweerd dat deze tool alleen actief was bij een illigale versie is het toepassen van een dergelijke DRM Tool absoluut niet te rechtvaardigen. Piraterij moet uiteraard bestreden worden, maar in dit geval zijn er buitenproportionele maatregelen genomen om dit te realiseren met ernstige gevolgen als resultaat. Een drastische maatregelen die naar verwachting niet zonder gevolgen zal blijven. Inmiddels heeft FlightSimLabs een nieuwe installer uitgebracht zonder de dubieuze DRM tool.
Hello all,

I would like to further address some of the controversy that has taken place this evening.I want to reiterate and reaffirm that we as a company and as flight simmers would never do anything to knowingly violate the trust that you have placed in us by not only buying our products but supporting them and FlightSimLabs. While the majority of our customers understand that the fight against piracy is a difficult and ongoing battle that sometimes requires drastic measures, we realize that a few of you were uncomfortable with this particular method which might be considered to be a bit heavy handed on our part. It is for this reason we have uploaded an updated installer that does not include the DRM check file in question. I want to thank you all for voicing your concerns in a considerate manner on our forums and elsewhere. We do listen to our customers because without you, there would be no FlightSimLabs.

Kind regards,

Lefteris
Tip: Sla nooit je wachtwoorden lokaal op in een browser maar gebruik altijd een Password Manager. Zeker in dit soort situaties waarbij het onduidelijk is wat er met je gegevens gebeurt is dat zeker geen overbodige luxe.