PMDG hotfix voor P3D V4.2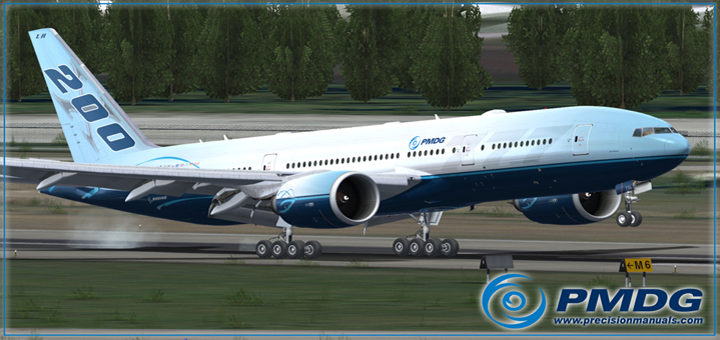 PMDG heeft zojuist laten weten dat er een hotfix klaar staat voor de PMDG Addons. Deze is op de gebruikelijke manier te downloaden via het PMDG Operations Center. Deze hotfix moet enkele problemen verhelpen met de nieuwste versie van Prepar3D. Een aantal gebruikers kregen te maken met CTD's en zwarte schermen en andere errors bij gebruik van PMDG addons. Je leest het volledige persbericht direct hieronder:
Captains,

We have just issued an update for Prepar3D v4 users that will alleviate the onset of a ctd/hung screen/black screens problem induced by a change Lockheed Martin made during the release phase of Prepar3D v4.2.

If you are a Prepar3D v4 user, you can obtain the update directly via the PMDG Operations Center.  A red notification bar will appear on the top right of the Operations Center when it is run, and you can probably follow the instructions from there.

A couple of notes on some items that will inevitably confuse a few people- so please help me un-confuse the confused:

1) This update makes changes to Prepar3D v4.2 in order to eliminate a CTD issue.  However, for our own sanity, we updated identical files on the Prepar3D v3 side in order to maintain product commonality because that will be important in a few <time descriptor deleted by moderator> when we release the PMDG 747-8.  Don't let this confuse you if you are a Prepar3D v3 user and you see an update flag.  You can install it… or not…  it is mostly just some file swaps to help us on our end and you aren't getting anything "new" per se.

2) If you are a heavy user of any product that needs to install or modify any panel entries into the panel.cfg file for the 747-400, we STRONGLY encourage you carefully consider whether you need this product installed or not.  If you DO decide to go ahead with the installation and you see problems, then you will need to uninstall it and return the 747-400 to it's original state to get back to normal operations- and in that case we recommend that you forgo whatever product is inducing the CTD (most likely FS2Crew) when using Prepar3D v4 until further notice.  (Likely the release of Prepar3d V4.3 or possibly later if we cannot get Lockheed Martin's attention on the issue they created.)  Our apologies to anyone this impacts, but there isn't much to be done by us- as the problem is latent to the Prepar3D v4.2 update…

We will do our best to get LM's attention to the issue- but they have many many developers shouting at them all the time, and often quiet efforts to get their attention fail to get noticed…  We will do our best, however.