Drzewiecki Design Warsaw Chopin Airport v2 uitgebracht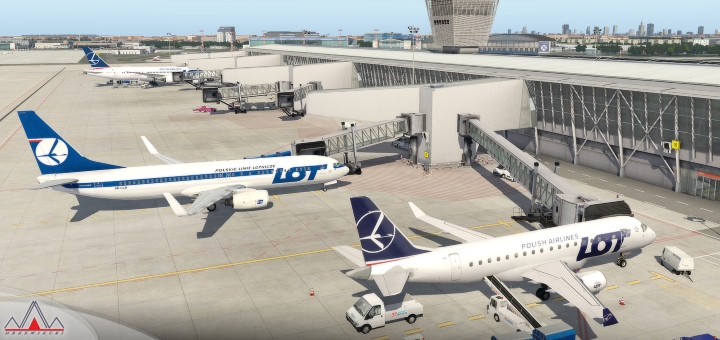 Ontwikkelaar Drzewiecki Design heeft versie 2 van Warsaw Chopin Airport uitgebracht voor X-Plane 11. De scenery bevat een groot aantal verbeteringen, zoals een up-to-date airport lay-out, bewegende aviobruggen en VGDS en ATC/AI compatibiliteit. De scenery kost voor bestaande gebruikers ca. €8 en nieuwe gebruikers kunnen de scenery aanschaffen voor ca. €25.
Meer informatie is te vinden op de productpagina van simMarket.
Features:
High quality EPWA Warsaw Chopin airport with up-to-date terminals, aprons and taxiways
Up-to-date scenery with new terminals, taxiways and aprons
Static aircraft, 3D static and walking people, terminal interiors, ground service vehicles, detailed horizontal and vertical signs, animated elevators
X-Plane native HDR lighting
AutoGate animated jetways with safedocks (VGDS)
XP11 AI/ATC compatibility and animated ground traffic
Custom-made charts
Fully compatible with Warsaw City XP
Nieuw in versie 2:
Most up-to-date airport layout
XP11 AI/ATC compatibility
Lighting done from scratch
Helicopter apron
All gates with moving jetways and VGDS
New ground traffic
New specular maps for all objects
New vertical signs
New static aircraft
Animated elevators at some gates
Walking people inside the terminal
Many smaller issue fixed like autogen, default roads etc.