FSDreamTeam Vancouver v2 uitgebracht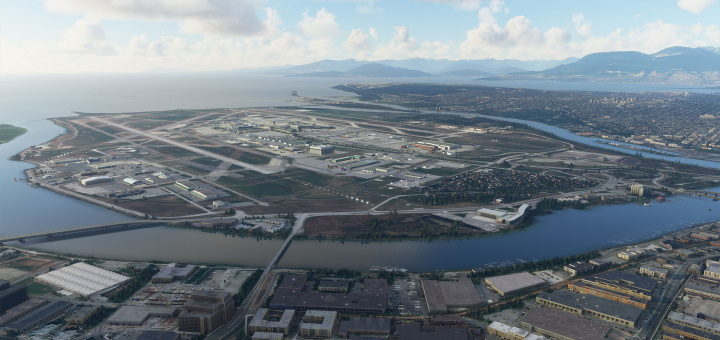 FSDreamTeam heeft vandaag Vancouver Airport uitgebracht voor Microsoft Flight Simulator. Het product is een conversie van de FSX versie uit 2013 en is helemaal up-to-date gebracht qua lay-out en gebruikte technieken. Het vliegveld is nu direct aan te schaffen via de web site van FSDreamTeam, maar komt binnenkort ook naar de in-game Marketplace toe. Nieuw kost de scenery zo'n €12, bestaande gebruikers krijgen een kortingscode toegestuurd.
Features:
The airport layout has been updated. A whole new section of the main Terminal ( Pier B, Gate 11-28 ) has been modeled, together with the new extension ( Pier A, gate 1-12 )
Due to these changes, lots of parking names has been renamed, to reflect the current situation.
All textures and materials has been improved and converted to PBR, with added normal map details and proper metallic/roughness maps.
Dynamic Lighting has been remade entirely from scratch, using the native MSFS 2020 lighting system, with hundreds of individual light sources.
The background photoreal image has been updated to reflect changes at Piers A and B of the Main Terminal.
All Aprons materials has been remade using the native MSFS system.
All 3d taxi-light fixtures have been remade using the native MSFS system.
Runways have now their correct Slope profile.
Jetways has been all remade according to the latest MSFS 2020 SDK.