iniScene Shoreham Airport uitgebracht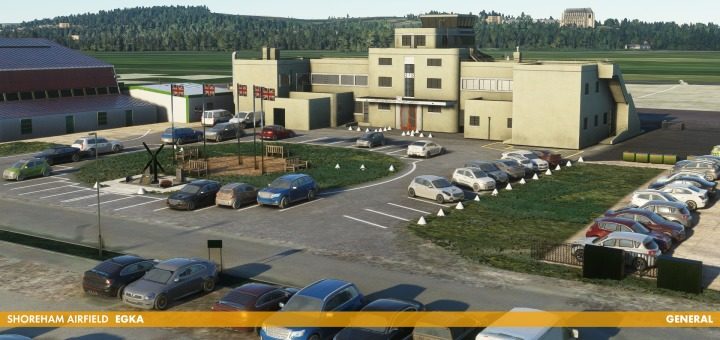 iniScene, onderdeel van iniBuilds, bekend van onder andere de A300, maar ook betaalde liveries en GSX profielen, heeft haar eerste vliegveld uitgebracht. Shoreham Airport (EGKA) voor Microsoft Flight Simulator. Dit vliegveld staat ook bekend onder de naam Brighton City Airport en is gelegen in het zuiden van Engeland.
De scenery is te verkrijgen via de iniBuilds store en kost zo'n 9GBP. Bekijk de features en een trailer hieronder.
Features:
 A faithful recreation of Shoreham Airport within the latest next-gen simulator.
 Custom set of buildings, ground objects and miscellaneous detailing throughout the airport.
 Visually stunning 2K and 4K PBR texturing for optimal performance and visual details.
 High fidelity ground layout designed from within Microsoft Flight Simulator using the latest SDK to its full advantage.