IXEG 737 Classic v1.32 Update uitgekomen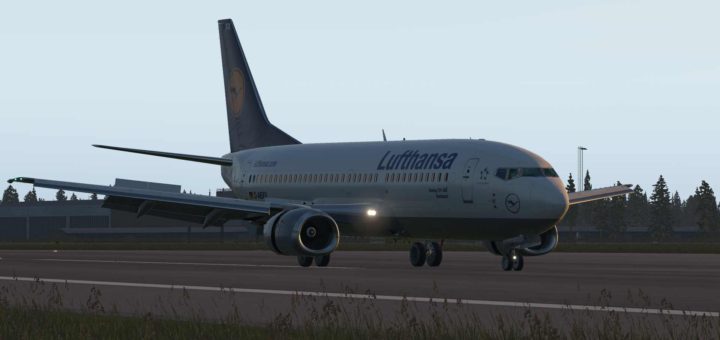 De titel zegt alles al, je download deze volledig nieuwe versie hier via uw eigen X-Aviation account.
Here's what's changed in version 1.32:
What's New / Changed:
Bug fixes:
Fixed gizmo crash when entering a waypoint name that contains the letter N or S followed by a letter, W or E downstream.
Fixed mousewheel scroll direction for standby attitude indicator level symbol (and increased speed).
Fixed coroute loading/saving crashing if user tries to save coroute with pilot created waypoints or partially wrong names.
Improvements:
FMS: Complete overhaul of departure and arrival procedure selection code, with improved stability and transition selections/loading.
FMS: Radial / Circle intersections on the Fix page can now be selected and copied back to the LEGS page as a waypoint.
FMS: Pilot created PBD (Place-Bearing_Distance) and LL waypoint types avail. (Examples: JKF350/25, JFK345/2, N45W33, N4533.2W3321.6).
FMS: Pilot created waypoints and the loaded route runway can now be copied from the LEGS page to the FIX page.
Added coroute folder with sample *.fpl route.
Added VR improvement for IRS display mode selector.
Increased volume for navaid ident and marker beacons.
Prevented cockpit controls from being manipulated through the IXEG pop-out menues.
More reliable sequencing of waypoints when flying route in LNAV.
Additions:
Added custom particle system.