Mega Airport Frankfurt update v2.10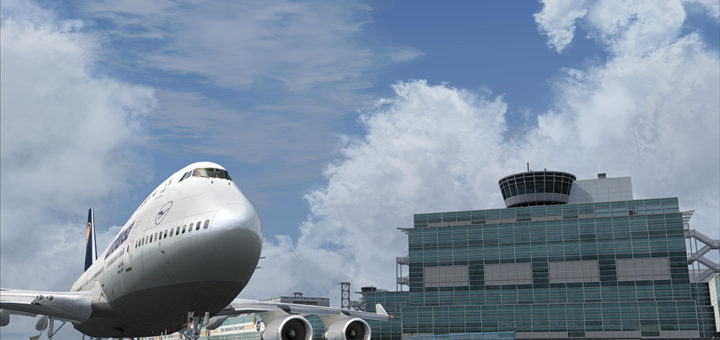 Aerosoft heeft afgelopen woensdag een update uitgebracht voor Mega Airport Frankfurt. Deze update is uitgebracht onder versienummer v2.10. Diverse bugs zijn verholpen en ook zien we een aardige lijst met nieuwe features. Te downloaden via je account bij Aerosoft, hieronder nog even een overzicht van alle punten die zijn aangepakt in deze nieuwe versie:
MA Frankfurt 2.10 changelog
all gate positions at the terminals now have one animated jetway (CTRL-J).
The number of animated jetways per gate position is limited by the FS engine
The AFCAD file has been replaced by a "hightec" AFCAD
Optimized roll off and taxi behavior after landing
The user can now request RWY18 for take-offs from the FS ATC as an alternative runway
(Note: RWY36 can also be requested, this can´t be avoided due to the FS Engine limit. AI Traffic can´t use the RWY18!)
RWY 07C/25C can now be requested for an approach, though AI Traffic will not land here, just like in reality.
All approaches and STAR´s are now included (AIRAC 1703) allowing a request for a transition point from enroute to approach from the FS ATC when using a GPS or RNAV approach. The default Garmin will now show these approaches.
Note: In the standard AFCAD file of the Microsoft FS, ILS approaches are limited to VOR/NDB systems and do not show waypoints as entry points.
Optimized 3D runway lighting, now also for P3D
All runways in P3D now have 3D masts and lights
Strobes (rabbit lights) and REIL strobes added
In FSX with SP2/ACC and the Intelliscene Module the runway lights will turn on automatically when visibility is poor during the day
In FSX:SE and P3D the user can switch on the runway lights via the NAV2=108.00 frequency if the aircraft uses the internal NAV2 frequency variable.