Microsoft Flight Simulator Closed Beta uitgebracht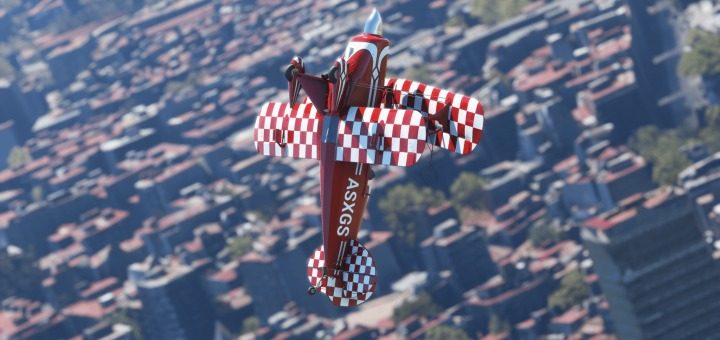 Iets eerder dan aangekondigd heeft Microsoft vandaag de Closed Beta uitgebracht met versienummer 1.6.13. Voor de alpha testers die al eerder meededen zal er niet zoveel verschil zijn, afgelopen vrijdag werd er ook al onverwachts een nieuwe build vrijgegeven (1.6.12), die alle onderstaande content al bevatte. Desalniettemin, hieronder de release notes voor de Closed Beta.
BUILD HIGHLIGHTS/NOTES
Welcome the Microsoft Flight Simulator Closed Beta (build 1.6.13)!
NEW CONTENT
9 NEW AIRCRAFT
The following airplanes are now available to fly.
Piston Aircraft
Aviat Pitts Special S2S
Extra 330LT
Flight Design CTSL
Icon A5
JMB Aircraft VL-3
Robin Cap10
Zlin Aviation Savage Cub
Turboprop Aircraft
Textron Aviation Beechcraft King Air 350i
Jet Aircraft
Textron Aviation Cessna Citation CJ4
3 NEW BUSH TRIPS
Bush Trips are a set of activities which test your navigation skills and have you flying long-distance across remote locations.
Breckenridge to Mariposa Yosemite – Nevada – Savage Cub
Los Cerros to Cochrane – Patagonia – X Cub
Rijeka to Santorini – Balkans – Cessna 172 Skyhawk SP
4 NEW FLIGHT TRAINING TUTORIALS
Flight training teaches you how to fly using a Cessna 152.
Traffic Patterns – Maneuver safely around a busy airfield
First Solo Flight – tackle a traffic pattern on your own
Navigation – Follow a flight plan from point A to point B
First Solo Navigation – Fly from A to B entirely on your own
22 NEW LANDING CHALLENGES
Famous
Well known locations and challenges that are well within reach. Focus on fundamental landing techniques, precision and smoothness.
Jackson – KJAC, USA – Cessna Citation CJ4
Llanada Grande – SCLD, Chile – Cessna C172 Skyhawk (G1000)
New York – KJFK, USA – Boeing 747-8 Intercontinental
Nice – LFMN, France – Beechcraft Bonanza G36
Quito – SEQM, Ecuador – Beechcraft King Air 350i
Rio de Janeiro – SBGL, Brazil – Airbus A320neo
Sydney – YSSY, Australia – Airbus A320neo
Toronto – CYTZ, Canada – Daher TBM 930
Epic
Face the most iconic and dangerous places to land in the world.
Aspen – KASE, USA – Cessna Citation CJ4
Bugalaga – WX53, Indonesia – Cessna 208 B Grand Caravan EX
Lukla – VNLK, Nepal – Cessna 208 B Grand Caravan EX
Paro – VQPR, Kingdom of Bhutan – Airbus A320neo
Saba – TNCS, Caribbean Netherlands – Beechcraft King Air 350i
Saint-Barthelemy – TFFJ, French Antilles – Daher TBM 930
Tegucigalpa – MHTG, Honduras – Airbus A320neo
Strong Winds
Strong winds make a pilot's job even harder. Contend with air currents and crosswinds along the approach path to ensure a good landing.
Donegal – EIDL, ireland – Beechcraft Bonanza G36
Funchal – LPMA, Portugal – Airbus A320neo
Gibraltar – LXGB, United Kingdom – Airbus A320neo
Innsbruck – LOWI, Austria – Boeing 747-8 Intercontinental
Nanwalek – KEB, USA – Cessna C172 Skyhawk (G1000)
Nassau – MYNN, Bahamas – Daher TBM 930
Queenstown – NZQN, New Zealand – Cessna Citation CJ4
NEW FEATURE
Track IR
Microsoft Flight Sim now supports Track IR. This must be configured outside of the sim in the normal method. Track IR is available in the following locations:
Menu – Hangar
In-flight – Cockpit camera
In-flight – Chase camera