MK-Studios Fuerteventura bijgewerkt naar v1.1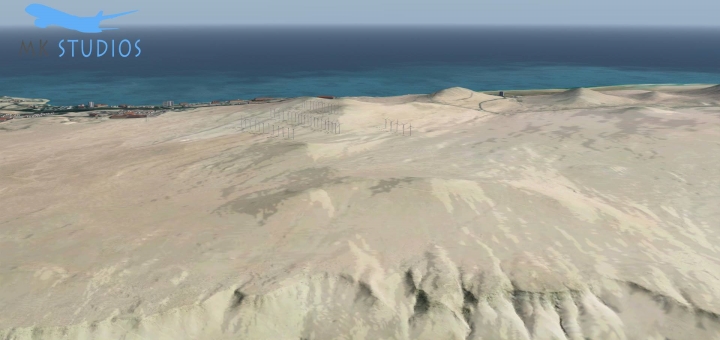 MK-Studios heeft een nieuwe update vrijgegeven voor Fuerteventura. Er zijn een hoop zaken toegevoegd en verbeterd, zoals een VDGS docking systeem op basis van GSX. Het volledige changelog staat hieronder. De update voor Tenerife volgt binnenkort.
Changelog:
– GSX config and VDGS docking system added,
– New sattelite imaginery for all island with 50cm/pix resolution (P3D V4),
– New autogen buildings accurately algined with sattelite images,
– Custom STAR approaches for AI traffic according to AIRAC 1803 added,
– New 3D night lightning for all island,
– SODE Jetway positions adjusted,
– Small mesh adjustments (high 5m resolution),
– Unwanted luggage removed from apron,
– Lamp effects improved,
– Fixed missing autogen problem,
– Airport area flickering fixed in P3DV4,
– Airplane shadows removed,
– 3D people texture fixed,
– Simplyfied options in config tool,
– Improved installers.