MK-Studios Lanzarote uitgebracht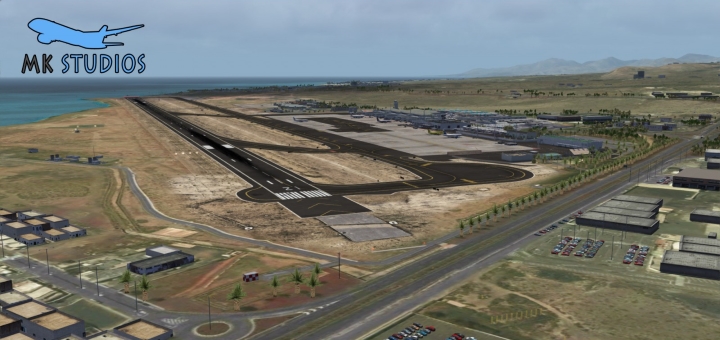 Ontwikkelaar MK-Studios heeft vandaag Lanzarote uitgebracht voor Prepar3Dv4. Na Fuerteventura en Tenerife het derde eiland voor de Poolse ontwikkelaar. Lanzarote is het meest noordelijke eiland van de Canarische eilanden. De eilanden groep is vanwege het milde klimaat het gehele jaar door een geliefde zonbestemming. Het vliegveld van Lanzarote is door middel van zo'n 180 routes verbonden met 83 verschillende landen.
De scenery is aan te schaffen via simMarket aan te schaffen voor ca. €26.
Features:
High quality rendition of Lanzarote airport and ALL island,
Accurate and detailed airport infrastructure based on real sizes and dimensions,
Detailed AFCAD adjusted for AI addons with custom approaches and navaids,
Ultra high resolution ground textures with new mapping methods, no more flat and unrealistic textures!,
Photo real terrain coverage of all island,
Hundred thousands of custom placed autogen buildings all around the island,
Custom high resolution (5m) mesh,
3D night lightning,
Very realistic night lighting, based on real pilot's point of view,
Dynamic Lightning (P3D V4),
Optimized to take advantages of new P3D V4 features,
Compatible to all major traffic add-ons,
SODE jetways supported,
Advanced, fully working VDGS docking system for GSX users!
Simple VDGS docking system for non GSX users,
Vector data addons compatibility.