Nieuwe producten van FS2Crew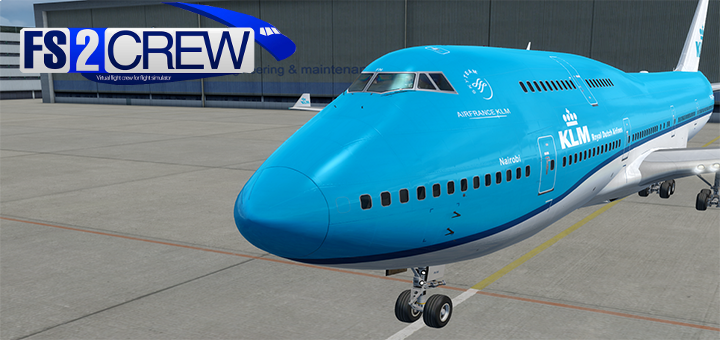 Fs2Crew heeft vandaag een statusupdate gegeven van een aantal nieuwe producten die we binnenkort kunnen verwachten. Onder deze nieuwe producten valt ook de FS2Crew versie voor de PMDG 747-400 Queen of the Sky II. Je leest het volledige bericht direct hieronder:
Dear FS2Crew users:

I'm getting a lot of emails asking me what's happening with FS2Crew, so I'll answer them all in one place:

So where are we at?

PMDG 747 QOTS II Version

– Nearing completion. We're just finishing off the voice sets and letting the testers spend more time with the product in an effort to identify any last minute bugs. I can't give an exact release date, but it's pretty close.
– In terms of style, this product is similar to NGX Reboot, which you all know and love.

– It supports out of the box FSX and P3D, including P3D V4 – 64 bits.

– It supports out of the box the 400 Pax and Freighter Version.

– All of our testing has been on Windows 10. But we are currently looking for a user who is still using Windows 7 to test on that Operation System. If you have Windows 7 and the QOTS II, please message me.

Ultimate Ground Crew X

– It's still alive! I received a new build just recently from my UGCX programmer. It had some issues, so I sent it back to him. This is an extraordinarily complex project, and it'll be ready when it's ready. We won't rush it out the door. It has to be as perfect as possible.

– It supports out of the box FSX and P3D, including P3D V4 – 64 bits.

Pilot Assist Pro for Apple IOS (iPad/ iPhone)

– This is our revolutionary new Apple app. It's meant for real-world aviation, but simmers can use it, too. You're going to love it. It's amazing. It's one of the best and most modern IOS apps for pilots I've ever seen. Most are clunky, but this one is beautiful and modern.

– ETA: 8 to 10 weeks give or take is the goal.

Other stuff:

– Time permitting, I'd like to make a P3D V4 64 bit version of FS2Crew for the Level-D 767 and iFly. We'll see.

– We have a secret project for FSX/P3D that we'll start on after UGCX. It's different. It's not flight or ground crew related. More later!