Nieuws van Dino's Typhoon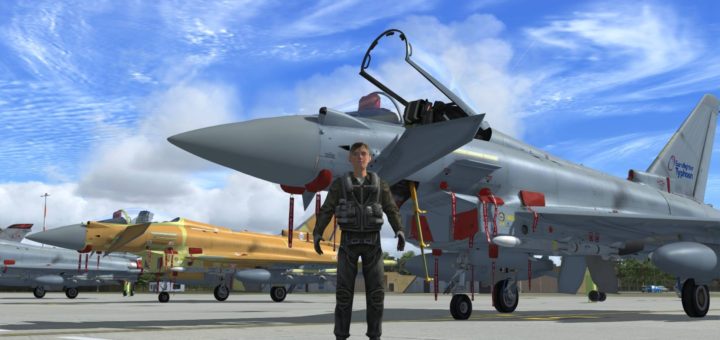 Op de Facebookpagina van IndiaFoxtEcho staat weer een status-update over de Eurofighter Typhoon waar Dino Cattaneo mee aan het werk is. Er is nog veel werk te verzetten, maar de ontwikkeling gaat wel gestaag door. De laatste status vind je direct onder dit bericht.
Slow but steady progress in these days… Long story short the aircraft should be now A/A and A/S capable (but there is still the bug with IRIS-T and ASRAAM missiles). It is missing some avionic functions, the new HMD and the FLIR imagery. We are almost there… By the way in order to make this picture I played a little with P3D "SimDirector" feature – I tried it only when it was introduced in P3Dv2 and I though it was buggy and slow…well, the one that ships with P3Dv3 is a huge improvement and a great tool – I guess many users neglect it as I do…and it is a shame. It is a BIG difference from FSX.