NVIDIA GeForce 461.33 hotfix driver uitgekomen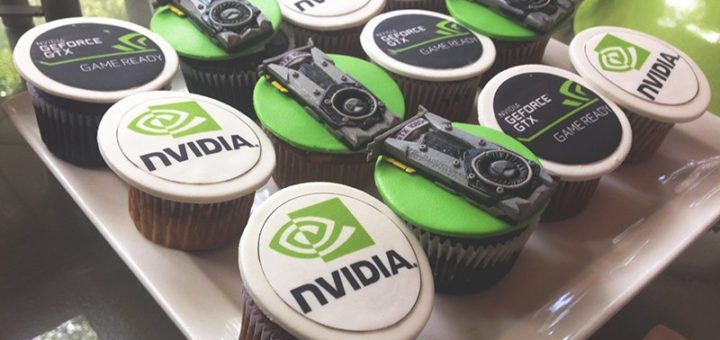 The title says it all, hier te downloaden of automatisch via je eigen GeForce Experience. zoals gewoonlijk raden we je weer een "clean install" aan voor het beste resultaat.
Download the Nvidia GeForce, 461.33 hotfix driver, as released by NVIDIA. This release fixes several issues in regards to Adobe Premiere Pro, Detroit: Become Human and Assassin's Creed Valhalla.
Game Ready Drivers provide the best possible gaming experience for all major new releases, including Virtual Reality games. Prior to a new title launching, our driver team is working up until the last minute to ensure every performance tweak and bug fix is optimized for the best gameplay on day-1. We have a discussion thread open on this driver here in our Nvidia driver discussion forums. For those that wonder, the DCH driver is a Microsoft DCH (Declarative Componentized Hardware supported apps) driver, and refers to a new Windows 10 driver package preinstalled by OEMS implementing the Microsoft Universal Driver paradigm.  While the base core component files remain the same, the way DCH drivers are packaged differs from previous Legacy (Standard) drivers.
GeForce Hotfix display driver version 460.97 is based on our latest Game Ready Driver 460.89.
The hotfix addresses the following issues:
Adobe Premiere Pro may freeze when using Mercury Playback Engine GPU Acceleration (CUDA) [3230997/200686504]
[461.09] NVIDIA Broadcast Camera filter may hang. [200691869] 
[Steam VR game]: Stuttering and lagging occur upon launching a game (Without using any Hardware monitoring tool). [3152190]
[Detroit: Become Human]: The game randomly crashes. [3203114]
[NVENC] Colors of webcam video image on receiving end of Zoom may appear incorrect [3205912]
[Assassin's Creed Valhalla] Game may randomly crash after extended gameplay [200679654]
[X4: Foundations][Vulkan]: The game may crash on GeForce RTX 30 series GPUs. [3220107]
[X4: Foundations][Vulkan]: HUD in the game is broken. [3169099]
GeForce RTX 30 Series:
GeForce RTX 3090, GeForce RTX 3080, 3070, 3060 Ti
GeForce RTX 20 Series:
GeForce RTX 2080 Ti, GeForce RTX 2080 (Super), GeForce RTX 2070 (Super), GeForce 2060 (Super), Titan RTX
GeForce 16 Series:
GeForce GTX 1660 SUPER/Ti, GeForce GTX 1660, GeForce GTX 1650,  GeForce GTX 1650 Super
NVIDIA TITAN Series
NVIDIA TITAN V, NVIDIA TITAN Xp, NVIDIA TITAN X (Pascal), GeForce GTX TITAN, GeForce GTX TITAN X, GeForce GTX TITAN Black, GeForce GTX TITAN Z
GeForce 10 Series
GeForce GTX 1080 Ti, GeForce GTX 1080, GeForce GTX 1070 Ti, GeForce GTX 1070, GeForce GTX 1660 Ti, GeForce GTX 1060, GeForce GTX 1650, GeForce GTX 1050 Ti, GeForce GTX 1050, GeForce GT 1030
GeForce 900 Series
GeForce GTX 980 Ti, GeForce GTX 980, GeForce GTX 970, GeForce GTX 960, GeForce GTX 950
GeForce 700 Series
GeForce GTX 780 Ti, GeForce GTX 780, GeForce GTX 770, GeForce GTX 760, GeForce GTX 760 Ti (OEM), GeForce GTX 750 Ti, GeForce GTX 750, GeForce GTX 745, GeForce GT 740, GeForce GT 730, GeForce GT 720, GeForce GT 710, GeForce GT 705
GeForce 600 Series
GeForce GTX 690, GeForce GTX 680, GeForce GTX 670, GeForce GTX 660 Ti, GeForce GTX 660, GeForce GTX 650 Ti BOOST, GeForce GTX 650 Ti, GeForce GTX 650, GeForce GTX 645, GeForce GT 645, GeForce GT 640, GeForce GT 635, GeForce GT 630, GeForce GT 620, GeForce GT 610, GeForce 605