ORBX showt Innsbruck previews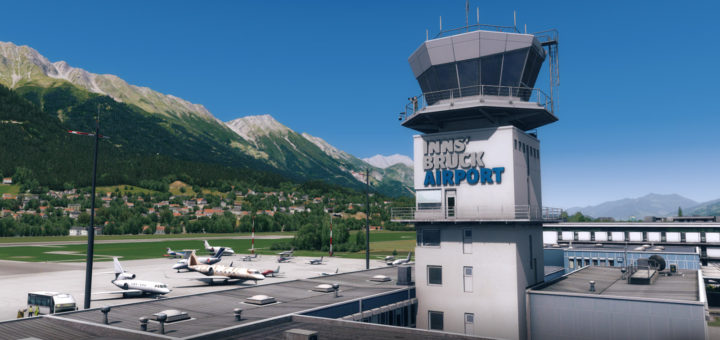 De uitdagende approach van Innsbruck, wie kent hem niet? Alleen een goede scenery voor FSX en Prepar3D ontbrak nog. Daar gaat ORBX binnenkort verandering in brengen zoals we kunnen zien op de eerste screenshots die vrijgegeven zijn. Zo te zien wordt dit een juweeltje tussen de Alpen!
SCENERY FEATURES:
– Ultra high-definition rendition of Innsbruck airport
– Extremely detailed ground polygon optimised for FSX and P3D
– Over 30 static aircraft unique to LOWI – no type/skin seen in any other airport project to date!*
– Entirely new custom GSE for Innsbruck – highly detailed refuelling trucks, fire appliances, buses, carts, cars and more.
– Highly accurate baked ambient occlusion and new lighting techniques
– Complex lighting options to match real-life (including the famous extended "Rabbit")
– Highly accurate APX designed by our resident guru, Graham Eccleston
– Advanced rendering, modelling and optimization techniques for best balance between performance and detail.
* Aside from the B757 – this was also included with our recent Dubrovnik scenery.