Orbx updates voor TrueEarth GB serie X-Plane 11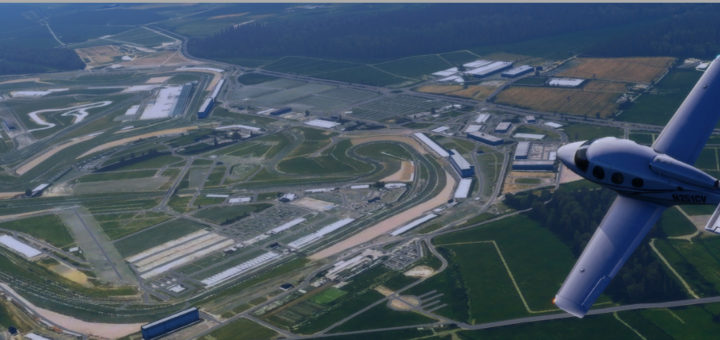 Ze zijn er, de langverwachte updates van de Orbx TrueEarth GB serie addons voor X-Plane V11+.  Updaten gaat zoals gewoonlijk geheel automatisch via uw "Orbx Central". Heeft u deze handige tool nog niet geinstalleerd? dan vind u deze hier.
We have unveiled updates for all three of their Great Britain range of TrueEarth products.
GB South receives the lion's share of the adjustments, with new heliports added at Longships (EGLN), Wolf's Rock (EGWR), Bishop's Rock (EGBR) and London City Heliport (EGLW). A number of point-of-interest specific changes were also made, amusingly fixing bugs where Windsor Castle would float above ground and Wembley Stadium was placed twice. The full list of changes for TrueEarth GB South is available here:
Add new landable helipads EGLN Longships, EGWR Wolf's Rock, EGBR Bishop's Rock, EGLW London City Heliport
Fixed ghosting buildings around London
Fixed floating Windsor Castle
Removed erroneous building spikes around Welby
Removed petrol station in the water at Dartmouth
Removed doubled Wembley stadium
Made Wembley Stadium landable
Fixed purple water issue in Barmouth
Aligned the Severn Bridge correctly
Aligned the second severn bridge correctly
Added missing mast at North Hessary
Added missing lighthouses at Scilly – St Agnes, Peninn's Head and Round Island
Removed excessive PBR effect on autogen
Added slight colour variation to trees and buildings
Added Rugeley Power Station
Added missing Lake Llyn Celny, Bala, North Wales
Moving up the country, GB Central saw a similar swath of fixes for landmarks, with a few added, fixed and adjusted whilst "large building spikes" seen throughout the scenery were removed. Here's the change list for that scenery:
Removed large building spikes throughout the scenery
Added Gainsborough power station
Added Bilsdale Mast
Added Westside Edge Mast
Fixed doubling up of the Mersey Gateway Bridge
Fixed alignment of Runcorn Bridge
Removed duplicated wind turbines
Lastly we come to TrueEarth GB North, the latest to be released, having launched in January of 2019. Unlike the other two sceneries, this is the first update the product has received, with mesh compatibility updates making way for a new rendition of Dundee Airport, which was announced back in February 2020. No other changes were mentioned for version 1.1.0.