Prepar3D v4.3 uitgebracht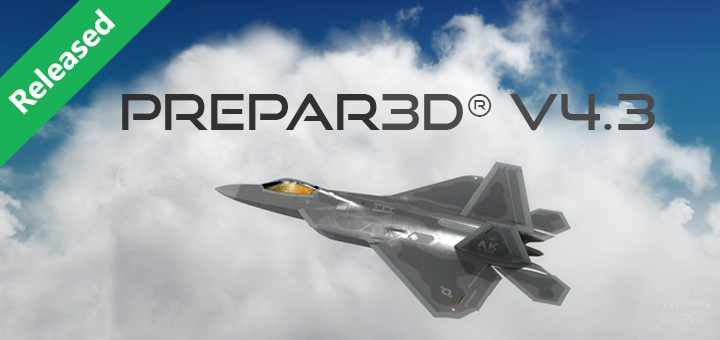 Lockheed Martin heeft zojuist een nieuwe update voor Prepar3D v4 uitgebracht, te weten versienummer v4.3. Deze versie brengt een groot aantal verbeteringen, waaronder performance verbeteringen voor VR en dynamic lighting met zich mee. Daarnaast worden er uiteraard weer een hele serie bugs verholpen. De update kan worden gedownload via de downloadspagina van Lockheed Martin. De gehele installatie bedraagt zo'n 12,3 GB, maar hij kan ook in delen worden gedownload.
The next update for Prepar3D v4 is here! Prepar3D v4.3 takes simulation to the next level offering new features including interactive panel windows in virtual reality (VR), improved scenery dynamic lighting performance, as well as numerous user interface (UI) enhancements, various stability and performance improvements, multiple bug fixes, and much more. Many updates were also made to the Software Development Kit (SDK) giving developers more power to create new and exciting content blurring the lines between simulation and reality.
Hulp nodig bij het updaten? Volg eenvoudig en snel ons stappenplan!