Released: Drzewiecki Design Chicago Airports X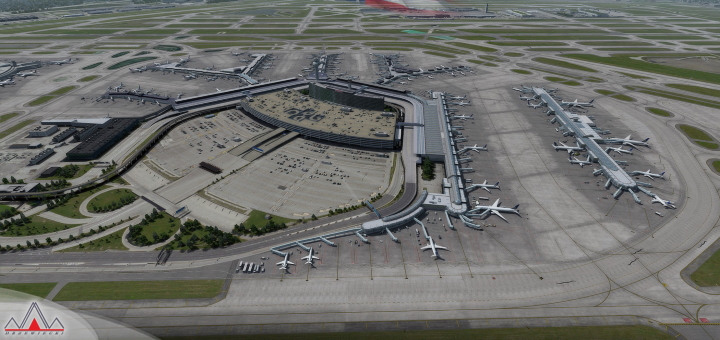 Drzewiecki Design heeft de langverwachte Chicago Airports X uitgebrracht voor FSX en Prepar3D. Met dit pakket krijg je de belangrijkste luchthavens in de omgeving van Chicago:
KORD (Chicago O'Hare International Airport)
KMDW (Chicago Midway International Airport)
KPWK (Chicago Executive Airport)
Het gehele pakket is zowel via simMarket als Drzewiecki Design verkrijgbaar voor ca. €46. Een demoversie is verkrijgbaar via de web site van Drzewiecki Design.
Features:
3 high quality airports included: KORD O'Hare, KMDW Midway and KPWK Executive in the most up-to-date versions possible, including new/extended runways and taxiways at KORD and terminal extensions in Midway.
Extensive though performance-friendly interior modeling at all terminal buildings and some hangars
Highly advanced performance-friendly design, numerous optimization techniques used, the Lite Texture Pack provided for 32-bit platforms
Custom KORD charts, custom animations, SODE jetways, advanced materials, hundrieds of optional static aircraft, dynamic lighting.