Released: FsDreamTeam Switzerland Mesh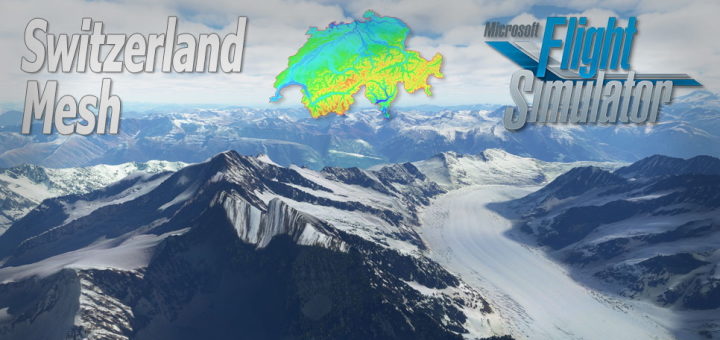 Sinds de release van Microsoft Flight Simulator bewandelt FSDreamTeam ook nieuwe wegen. Waar voorheen de focus lag op GSX en de grotere vliegvelden zijn er sinds de release van MSFS ook kleine velden verschenen zoals Quiberon. Vandaag komt daar 'mesh' bij voor Zwitserland. Met deze mesh wordt de nauwkeurigheid van de hoogteverschillen verbeterd, waardoor je, zeker in een bergachtig landschap, een meer natuurlijke weergave krijgt van de werkelijkheid.
Voor €10,88 is dit product aan te schaffen via FSDreamTeam. Bekijk de features en een trailer hieronder.
Features:
Original resolution Lidar/Stereocorrelation at 1m
Two installers provided, one at 10m resolution, another one at 20m, choose the best for your hardware.
Special processing to exclude the mesh entirely around the airport perimeters, to prevent any possible conflicts.
Data is blended with elevation data of nearby countries, to prevent spikes or holes at the borders.
Terrain morphing is greatly reduced compared to default scenery.