Released: German Airports – Friedrichshafen professional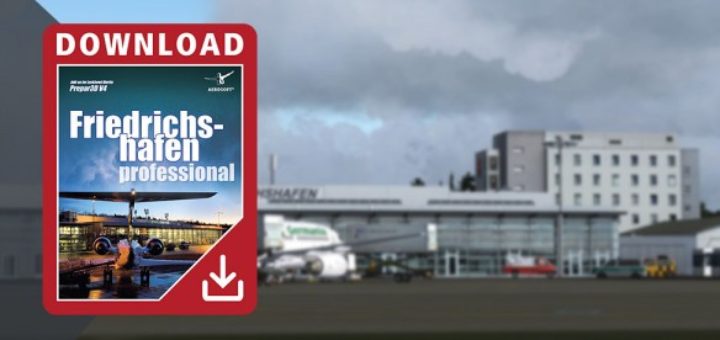 Aerosoft heeft zojuist de professional versie van German Airports – Friedrichshafen uitgebracht. Deze professional versie is specifiek voor Prepar3D v4 gebruikers. Bestaande gebruikers kunnen updaten kan tegen een bedrag van €3,35 (excl. BTW).
Features:
All code (BLGs) compiled with P3D V4 SDK, using new material options and being performance optimised to the new engine
All objects optimised for new shadow technology
Ground layout including detailed aerial image following P3DV4 SDK
Automatic seasonal changes of relevant 3D objects based on V4 scripting variables, also for snowfall outside winter season
New, individual ground adaptations to prevent steps at airport borders when using different meshes (e.g. default/FTX Global)
New, optimised 3D runway lighting with activation/deactivation based on time of day and weather conditions
Apron lamps with new effects and dynamic light
Changed AFCAD approaches at AirDac 1708
Animated Zeppelin NT flying over Lake Constance between spring and autumn
Klik hier voor meer informatie en de productpagina.