Released: Ljubljana Joze Pucnik LJLJ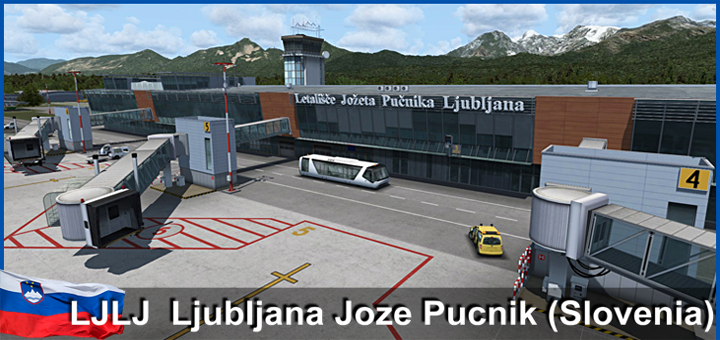 RFscenerybuilding heeft vandaag de scenery van Ljubljana Joze Pucnik Airport uitgebracht voor FSX en P3D. Deze luchthaven ligt 25 km ten noorden van de stad. De officiële naam is "Ljubljana Joze Pucnik Airport" . Het is de thuisbasis van Adria Airways. De luchthaven werd officieel geopend in december 1963, ter vervanging van de voormalige luchthaven "Pole" nabij Ljubljana. In 2007 werd de luchthaven vernoemd naar de Sloveense dissident Joze Pucnik. Verkrijgbaar voor € 20.57 via de simMarket productpagina.
Features:
Custom airport building
Custom platform and custom vehicles.
Custom lighting runway.
3D light mast lighting and lights on taxiing.
Glass effect windows of buildings
Large size landclass
Colors landclass made for the color gamut FTX ORBX GLOBAL World textures.
Change platform and roofs of buildings for the season HW.
Road traffic.
Attention:Scenery uses the module "SODE" for the following objects : only grass.
Version for FSX/P3Dv3/P3Dv4.