Released: UK2000 Manchester X V2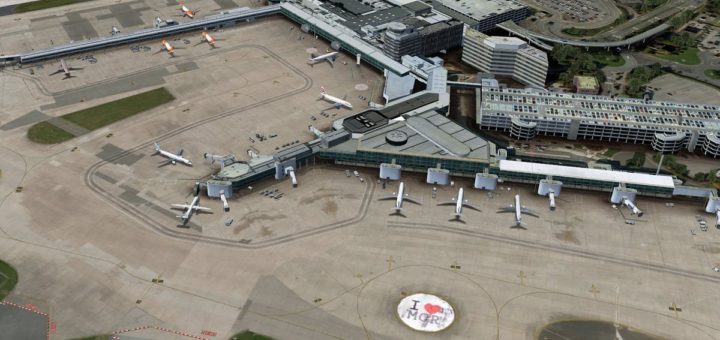 UK2000 heeft gisteren haar Manchester X V2 scenery uitgebracht voor Fs9, FSX en Prepar3D. Dit is een geheel herziene versie van Manchester die doorontwikkeld is op basis van versie 1. Bezitters van V1 ontvangen een leuke korting van 50% bij aanschaf van V2. Meer informatie op de Manchester X V2 productpagina van UK2000. Wat is nieuw in versie 2?
1) New ground image and all ground details.
2) Updates models and textures
3) Layout update to latest charts
4) New car parks added
5) Autumn/winter variation to suit Default or FTX users
6) Prepar3D Specific modifications
7) Uses are latest system, with updated textures and methods.