BMWorld & Amsim Oakland International Airport uitgebracht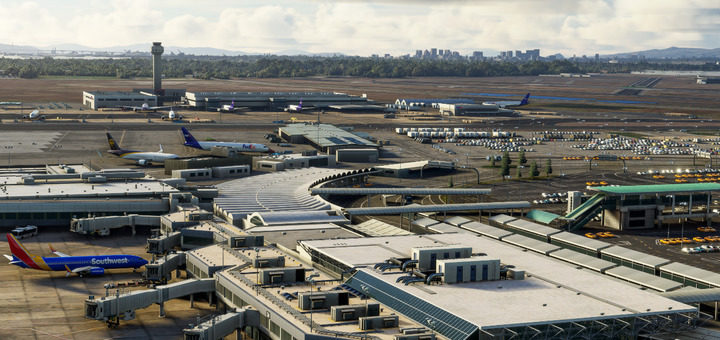 Ontwikkelaars 'Beautiful Model of the World' en 'Amsim' hebben Oakland International Airport (KOAK) uitgebracht voor Microsoft Flight Simulator.
Deze internationale luchthaven is gelegen in Oakland, Californië en ligt zo'n 16 km. ten zuiden van het centrum van Oakland. Het bedient de oostkant van de baai van San Fransisco. De luchthaven is een basis voor Southwest Airlines.
Meer informatie en aanschaf via de web site van Orbx. Bekijk de features hieronder.
Features:
Animated Jetways
Custom ground markings
High-resolution custom ground textures, dirt and other details
Surrounding buildings fully modeled
Parallax windows
Animated BART train
Airlines codes assigned to each parking