Active Sky Next B5781 open beta uitgekomen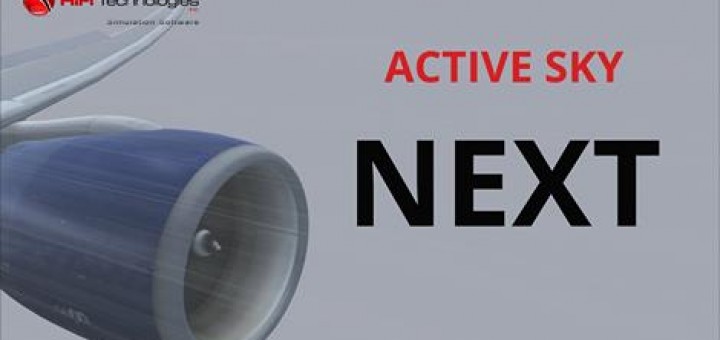 De ontwikkelingen van Active Sky Next gaan nog altijd door. Gisteren is de "open beta" van versie B5781 uitgekomen. Wat er allemaal aangepast gaat worden in dit SP4, is hieronder te lezen.
ASN for P3D Service Pack 4:
– Adjusted documentation regarding ambients error and SimConnect and networked configurations
– Disabled Visual Fix: Cloud Pop Fix feature from P3D version as it is no longer supported or needed in P3D v3, and could potentially cause issues with P3Dv2.5
– Adjusted invalid simconnect version message warning from ASConnect to specify that the simconnect.msi file is located in REDIST or SDK folders (it depends on which Simulator type/version)
– Adjusted "Ambients error" message to be more accurate, descriptive and refer to a special URL (www.hifisimtech.com/ambients-error) which goes directly to our knowledgebase article
– Adjusted ASConnect default install path search order to P3D v3 vs V2
– Miscellenous installer fixes and adjustments related to P3Dv3
– Added detection of new P3Dv3 install + P3Dv2 paths set in ASN = Notification message that paths should be checked/set to the intended P3D version
– Added new v3 variant of xgauge.dll for new path/registry locations
– Added new ASN client handling to support installation of proper xgauge.dll variant
NOTE: P3Dv3 users should uninstall/reinstall XGauge via the XGauge Installation Wizard (TOOLS menu) to ensure that gauge files are properly updated
– Added compatibility with P3D 3.0.10.14945
* Important Notes:
* You will need to set your paths appropriately in ASN for P3D (simulator installation and simulator appdata path) and restart ASN.
* It is recommended to run P3Dv3 "As administrator" or you may experience logging/ambient errors.
* P3D v3 base install no longer includes legacy simconnect interface. You will need to install the simconnect client from here: [P3Dv3 folder]\redist\Interface\FSX-SP2-XPACK\retail\lib\SimConnect.msi
* ASNext utilizes traditional FSX/P3Dv1/P3Dv2 add-on configuration and file/folder locations – P3Dv3 recommends that add-ons use a brand new system with add-on content and files located outside of the P3Dv3 installation location in order to avoid potential issues during updates.
* Until such time that Active Sky is redesigned for specific P3Dv3 recommended locations, we recommend uninstalling ASN before applying P3Dv3 updates, in order to avoid any potential update issues.
ASN for FSX Service Pack 4:
– Fixed issue with radar API leading to excessive intensity levels in lighter rain for areas close to the aircraft
– Adjusted invalid simconnect version message warning from ASConnect to specify that the simconnect.msi file is located in REDIST or SDK folders (it depends on which Simulator type/version)
– Adjusted "Ambients error" message to be more accurate, descriptive and refer to a special URL (www.hifisimtech.com/ambients-error) which goes directly to our knowledgebase article
– Adjusted documentation regarding ambients error and SimConnect and networked configurations"