Aerosoft CRJ professional in ontwikkeling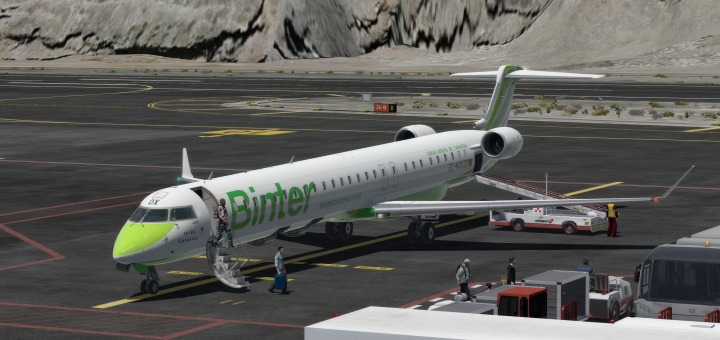 Aerosoft heeft op haar forum onthuld dat de CRJ professional in ontwikkeling is. Deze versie is een upgrade van de bestaande CRJ700/900 en zal alleen beschikbaar komen voor Prepar3Dv4.5 hotfix 2. De volgende features zullen aanwezig zijn:
CRJ 1000
All exterior models reworked with full PBR
Completely new HD Virtual Cockpit with full PBR
Trueglass Integration
Fully dimmable cockpit lights
Coupled VNAV as standard for the CRJ-1000 and optional for the CRJ-700 and -900
Electronic Flightbag with full NavData Pro Charts and Navigraph Charts integration
Customizable views
Numerous other improvements and bug fixes
Integratie met PMDG's Flight Operations en een connected flightdeck volgen na release.  Verdere informatie is te vinden via het Aerosoft forum topic en hier kun je ook laten weten als je mee zou willen testen aan deze nieuwe release.