AMD Radeon Adrenalin Edition 21.2.1 driver uitgekomen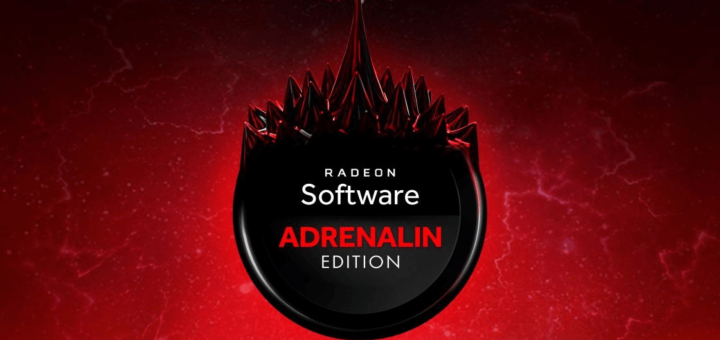 De titel zegt het al, je download deze driver hier.
Radeon Software Adrenalin 2020 Edition 21.2.1 Highlights
Support For
Medium™
Up to 9% increase in performance in The Medium @ 4K High settings, with Radeon™ Software Adrenalin 2020 Edition 21.2.1 on the 16GB Radeon™ RX 6800XT graphics card, versus the previous software driver edition 21.1.1. RS-351
Fixed Issues
Display flicker or corruption may be experienced when two displays are connected to Radeon RX Vega series graphics products with at least one display set to a high refresh rate.
Screen flickering might be observed when using MSI Afterburner.
Radeon™ recording and streaming features may fail to enable on AMD Radeon™ HD 7800 series graphics products.
Some models may fail to render or may render incorrectly when using SketchUp™ on Radeon RDNA graphics products.
Some Samsung™ CRG9 series displays may experience a black screen when waking from sleep.
Metro Exodus™ may experience intermittent application crashes with DirectX® Raytracing enabled.
Video playback on secondary displays may experience stutter while playing Doom Eternal™ on the primary display.
Known Issues
Hitman 3™ may experience an application crash in the Apex Predator mission on Radeon RX 6000 series graphics products.
Radeon FreeSync may fail to enable in Forza Horizon 4™.
AMD is currently investigating end user reports that Radeon Software may sometimes have higher than expected CPU utilization, even when a system is at idle. Users who are experiencing this issue are encouraged to file a bug report in Radeon Software.
Brightness flickering may intermittently occur in some games or applications when Radeon™ FreeSync is enabled, and the game is set to use borderless fullscreen.
Enhanced Sync may cause a black screen to occur when enabled on some games and system configurations. Any users who may be experiencing issues with Enhanced Sync enabled should disable it as a temporary workaround.
Disclaimer
RS-351. Testing conducted by AMD Performance Labs as of Jan 28, 2021 on the 16GB Radeon™ RX 6800XT, using a test system comprising of AMD Ryzen 9 5900X CPU (3.7 GHz), 16GB DDR4-3200MHz memory, and Windows 10×64 with Radeon Software Adrenalin 2020 Edition 21.2.1 versus the previous driver edition 21.1.1 on The Medium @ 4k High settings. Performance may vary.
Package Contents
The Radeon Software Adrenalin 2020 Edition 21.2.1 installation package contains the following:
Radeon Software Adrenalin 2020 Edition 21.2.1 Driver Version 20.45.33.01 (Windows Driver Store Version 27.20.14533.1000)