Carenado C90 GTX uitgekomen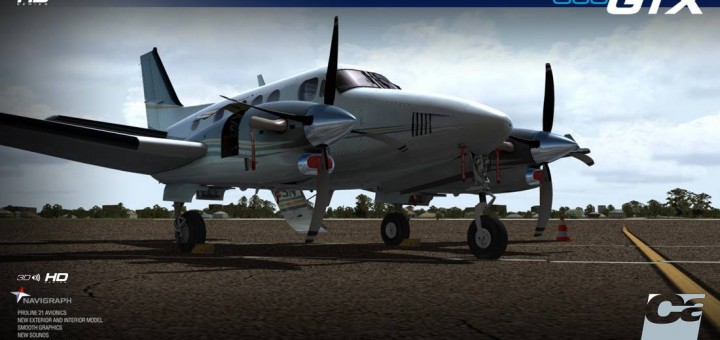 Afgelopen najaar zagen we al de eerste preview screenshots voorbij komen van de Carenado C90 King Air GTX. Slechts enkele minuten geleden heeft Carenado dit toestel uitgebracht voor FSX en P3D. Het toestel is verkrijgbaar voor $39.95 via de website van Carenado. Bezitters van de vorige versie, de C90B, krijgen daarnaast $10 korting bij aanschaf van deze nieuwe uitgave. Meer informatie vind je op de productpagina van de C90 King Air GTX.
Features
ProLine21 system featuring:
Two navigation modes: VNAV and NAV
Flight plan creation based on real procedures
Weather radar screen
Situation awareness
Traffic
Set different altitudes for different waypoints (VNAV)
Navigraph database (AIRAC cycle 1310 (October 2013) included)
Load a departure procedure (SID)
Load an arrival (STAR)
Load an approach (RNAV, ILS, VOR, etc.)
HD quality textures (4096 x 4096)
3D knobs technology for better manipulation of elements in VC.
Original HQ digital 3D stereo sounds.
Complete back cabin
Customizable panel for controlling windows transparency, instrument reflections and static elements such as wheel chocks and sights props.
Real behavior compared to the real airplane.
Real weight and balance.
Tested by real pilots.
NOTE:  This aircraft does not have a 2D panel. Only PFD, MFD, FMS, and autopilot have 2D windows.