Carenado Cessna C337H Skymaster II voor MSFS uitgekomen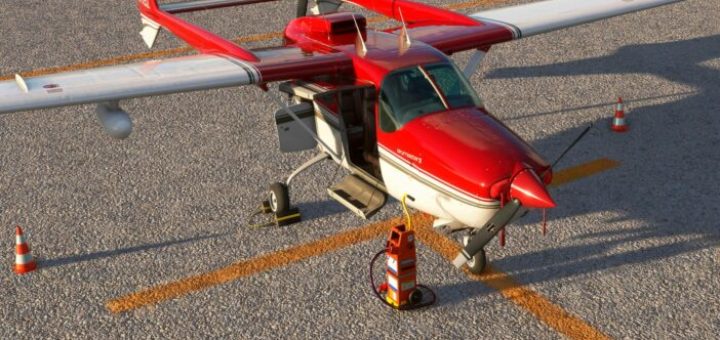 Bekend vooral uit de Vietnamoorlog is de Cessna C337H Skymaster II. Dit toestel met zowel voorin alsmede achterin een motor en haar dubbele staart (Zoals de P38 Lightning uit de tweede wereldoorlog) werd vooral ingezet als licht aanvals-toestelletje maar dankt haar beroemdheid vooral vanwege het opsporen en beschermen van neergeschoten vliegers. Tijdens deze acties stuurde de vlieger b.v. F-4 Phantom II vliegers aan die vervolgens hun bommen lieten vallen op naderende vijandelijke troepen van de Viet Cong. Te koop via MSFS's eigen "Marketplace" voor 24.99 USd.
Carenado's C337H Skymaster II comes with features you would come to expect from the developers at this point in time. The aircraft has 5 liveries, PBR materials throughout and flight dynamics that are described as realistic. Furthermore, there is an original sound set that comes with the plane that is recorded from the real aircraft. Finally, the onboard tablet will allow you to interact with the static elements of the plane.
You can buy the Carenado C337H Skymaster II directly within the Microsoft Flight Simulator marketplace now for $24.99 / £20.99.
Features
5 liveries
GNS530
GTN750 integration option (GTN from pms.com)
BK RDR2000 weather radar
KX 15 Nav/Com radio
Custom KR87 ADF
KT76A Transponder
Cold and dark / Ready to taxi / Ready for takeoff start options
Engine and wind sound effects when opening doors and windows.
Original HQ digital stereo sounds recorded directly from the real aircraft (engine, knobs, switches, buttons and different elements).
Realisitc flight dynmaics compared to the real airplace. Realisitic wegith and balance. Tested by several pilots for maximum accuracy.
Phyiscally Based Rendering (PBR) materials and textures.
PBR materials authored with industry-standard software used by the film and gaming industries.
Tablet interphase for controlling static elements, pilots, opening doors, etc.; and starting options such as cold and dark and ready to taxi.