DCS World pakt uit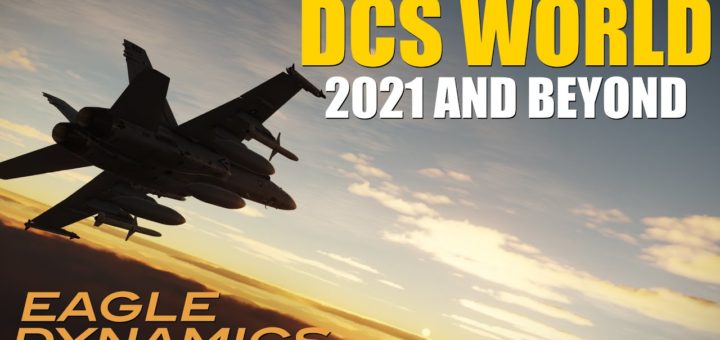 Of je nou een beginner of een veteraan bent als DCS World vlieger, het maakt niet uit. Vanaf 22 december kun je alle vliegtuigen, helikopters en mappen gratis onbeperkt uitproberen voor de duur van maar liefst twee weken. Daarnaast koop je vanaf vandaag tot en met 11 januari 2021 bijna alles met 50, 30 of 25 procent korting. "Happy Hunting allemaal!". Hieronder de volledige lijst:
Modules with a 50% discount:
AJS-37 Viggen
AV-8B Night Attack
C-101 Aviojet
M-2000C
I-16
Spitfire LF Mk.IX
BF 109 K-4 Kurfurst
Fw 190 D-9 Dora
Fw 190 A-8 Anton
Yak-52 
Christen Eagle II
A-10A Warthog 
F-5E Tiger II
F-15C Eagle
F-86F Sabre
L-39C & L-39ZA Albatros
MiG-15bis 
MiG-21bis Fishbed
MiG-19 Farmer
MiG-29 Fulcrum A & MiG-29S Fulcrum C
P-51D Mustang
Su-25A Frogfoot
Su-27 Flanker B
Su-33 Flanker D
SA-342 Gazelle
UH-1H Huey
Mi-8MTV2 Magnificent Eight
Ka-50 Black Shark
Persian Gulf
Nevada Test and Training Range
Modules with a 30% discount:
P-47D Thunderbolt
The Channel
F/A-18C Hornet
F-16C Viper
A-10C II Tank Killer
Supercarrier
Exceptions:
F-14A/B Tomcat will have a 25% discount
JF-17 Thunder will be only $59.99
Not in the Winter Sale 2020:
Syria
NS 430 Navigation System for SA-342 Gazelle
Mi-8MTV2 Crew Part 1 Campaign
F/A-18C Raven One Сampaign
The Free to Play period will run for two weeks (22.12.20 10:00 PST – 05.01.20 10:00 PST), and it will allow you to access all DCS World modules for free with no time limitation within the two week period. Note that an internet connection is required for the Free to Play event and that Free to Play modules will not work in DCS World in OFFLINE mode.
We hope that you will enjoy some well earned free flight time, and who knows, maybe also to fall in love with your next aircraft or terrain.