Diverse PMDG updates uitgebracht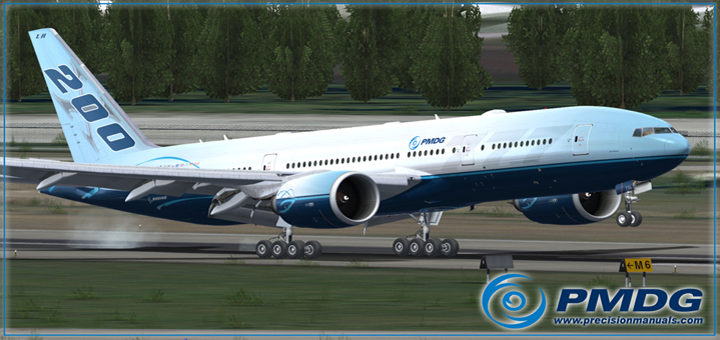 PMDG heeft zojuist laten weten dat er weer een serie updates klaar staan voor de PMDG Addons. Deze zijn op de gebruikelijke manier te downloaden via het PMDG Operations Center. Op korte termijn kunnen we ook de eerste previews tegemoet zien van de PMDG Boeing 747-8 serie. Je leest het volledige bericht direct hieronder:
Captains,

We have just pushed a few small, cleanup updates that should be propagating out in the PMDG Operations Center as we speak.  (It takes a few hours to reach all sectors of the globe, so if you don't see them this instant, don't panic- it just takes a bit to boil out there…)

The 777-200LR/F got a very small update that was focused on cleaning up a couple of items that we captured during research for a pending update on the 747- and since the item affected all product lines, the 777 update became necessary.  You can check the change log for a list of minor items that were also included.  (Note:  The 777-300ER was not updated because it gets it's behavioral logic from the base package, and as such an update wasn't needed.)

The 737NGX (both the 800/900 base package and the 600/700 expansion) were updated to clean up a few items that we missed during the round of updates related to Prepar3D v4 compatibility.  Primarily these are very small items, but we also had a few texture/lighting/click spot anomalies that we wanted to address within Prepar3D v4- and this update should take care of those.  This update series also wraps in a couple of minor items that were pass-down fixes from our continued work on the 747-400, and you can read the change log for more details if you like.

Livery Update for the DC-6 for FSX/P3D:  We pushed the "Independence" livery that Pete Sterling created last week.  This originally started out as an internal piece but it came out so beautifully we felt that it should be shared.

Pending updates for the 747-400:  We have some items we are wrapping up to push out for the 747-400, but they are still being worked internally.  We also have a massive amount of stuff we are holding back because it will get previewed with the 747-8, and those previews should start up here fairly soon.  We are WAY (way way) behind on that project thanks in large part to the all-hands effort required to get all of the Prepar3D v4 compatibility taken care of- but last I checked it seemed everyone was back to using the time clock in the 747-8 assembly hall, so this is indeed a good thing.

Stay tuned- we will have more for you soon!