Drzewiecki Design Washington Landmarks for MSFS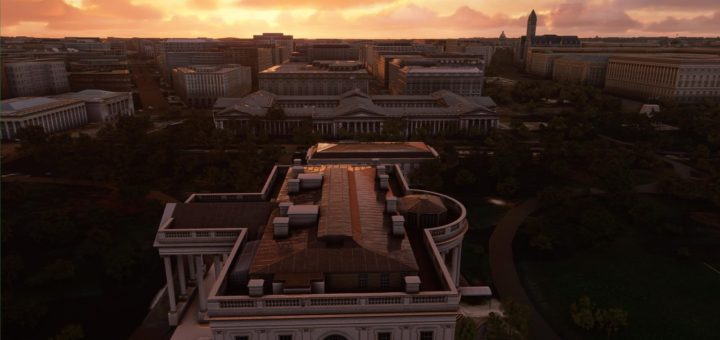 Ontwikkelaar Drzewiecki Design heeft bekend gemaakt aan Washington Landmarks for MSFS te werken. Meer dan 1500 eigen gemaakte extra gebouwen telt deze aankomende add-on. Hier alvast de eerste preview shots.
The new product will add approximately 1,500 new custom made buildings across the city to improve the look of the area within the simulator. The objects are designed to be performance-friendly and add a new layer of details beyond the default simulator. Further to the objects, the product will also feature enhancements to 4 airports in the area. Whilst the specific airports were not confirmed, Drzewiecki Design did confirm Ronald Reagan Washington National Airport (KDCA) will not be included.