Eerste previews Ultimate Traffic Live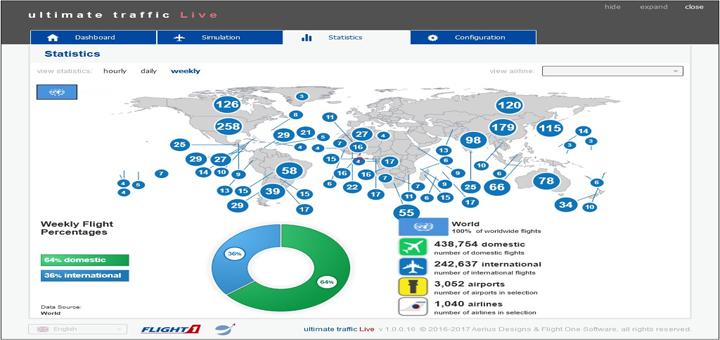 Aan het begin van dit jaar konden wij al het nieuws brengen dat er achter de schermen druk gewerkt wordt aan een opvolger van het populaire programma Ultimate Traffic 2. Deze opvolger zou de naam Ultimate Traffic Live met zich mee krijgen. Vandaag zijn door ontwikkelaar Flight1 de eerste interface previews naar buitengebracht van deze nieuwe Traffic addon voor FSX, FSX Steam Edition en Prepar3D. Je kunt deze previews direct onder dit bericht bekijken.
Ultimate Traffic Live is getting closer. There is a lot new in this version, including a complete rewrite of the traffic engine, routes based on real-world SIDS/STARS, and some other neat features.

UTLive is compatible with FSX Boxed/FSX Steam/Prepar3D v2/Prepar3d v3.

More info will be coming out soon.