Even onder de aandacht "Gratis FreeMeshX 2.0 Global Mesh Scenery voor FSX en P3D"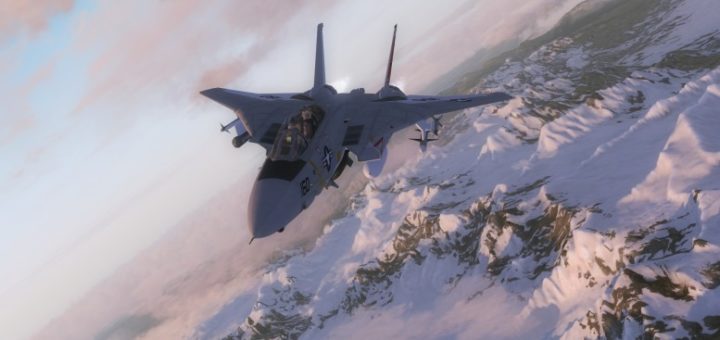 Wat is dit gaaf zeg, en helemaal gratis! FreeMeshX 2.0 Global Mesh Scenery voor FSX en P3D (Alle versies) is echt een gratis pakket wat je gewoon niet mag missen. Oorspronkelijk uitgekomen in 2017, maar nu verbeterd en o.a. geschikt voor P3D v5+. Dit maar liefst 46gb grote pakket laat bijna je gehele virtuele wereld naar ongekende hoogte stijgen. Hier vind je de gewone download die maanden duurt tenzij je een account hebt. Dus wij raden je de torrent download aan, deze vind je hier.
For users of Flight Simulator X (and FSX: Steam Edition) and/or Prepar3D, terrain meshing can feel dated. With the immersion of a flight simulation being increasingly important to the enjoyment of the process, we recommend that you take a look at FreeMeshX.
This is a groundbreaking global mesh scenery replacement for stock FSX, FSX: SE, and P3D (it works with P3Dv5 and P3Dv4 too) mesh terrain.
This add-on looks to add a global terrain transformation, replacing all stock mesh and features for the vast majority of the planet. This works on all meshing and features LOD10 (38m) coverage. This improves the quality of detail and precision to around the same level used in the default United States of America scenery.
It's essentially a global scenery upgrade that improves the terrain beneath you as you fly. This is not photoreal scenery that contains textures as such, it is the terrain detailing that brings mountains, hills, and valleys to life.
This package is an excellent base for photorealistic scenery packages and essential to install first if you are going to use them. This package can (and by most users is) used on its own and all of the screenshots you see display this addon being used without anything else installed except default FSX/P3D scenery. If you are interested in photorealistic scenery then check out our article here.
Typically, the rest of the world will be around LOD6 to LOD9. With the whole world scaled and improved to LOD10, this vastly improves major parts of the world to a greater level of detail than before. Since anything above LOD11 is a space-eater with minimal improvements, maximizing the world to LOD10 is absolutely worthwhile.
With over 44GB of new meshing in here, users can enjoy an immersive change to the wider world. This is created to help add LOD10 standard detail as the base. However, please be aware that the following areas are released with LOD9 data:
Antarctica
Greenland
Russian territories beyond 60N latitude.
However, users can enjoy transformative LOD10 changes to the following areas:
North America (already LOD10).
South/Central America
Canada
Europe
Asia
Africa
Australia and Oceania
Russia
This means that the vast majority of the world, with the exception of a few snowy zones, will look fresher than ever. New detail and meshing help to make your general flights feel much more immersive, using over 40GB of space to improve the imagery entirely.
What about the USA?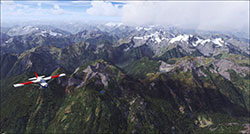 If you want to take the USA further with an even higher HD version of this add-on, then this exists as "FreeMeshX USA".
As pretty much all of the USA is already LOD10 in the stock install – this scenery will improve on the default meshing but not as much as you would expect.
To remedy that, FreeMeshX has been released for the entire USA using HD LOD12 data (currently in beta).
It really brings some crisp terrain to the entire USA – and it highly rated by our users.  Also compatible with all versions of FSX and Prepar3D.
You can download/view the USA HD Mesh LOD12 FreeMeshX pack here.
What's New?
Fully supports FSX, FSX: Steam Edition, and P3D – including P3D v4 and P3D v5 64-bit.
A transformation of all parts of the world, excluding Antarctica, Greenland, and some of Russia.
Over 400GB of raw terrain data compiled to create a 46GB file that transforms the wider world using LOD10 meshing.
Continental packages are available for faster and more streamlined installation.
10 deg x 10 deg files, with mosaics from 1 deg x 1 deg, all compressed into BGL files for easy and effective installation.
Immense improvements made across the wider remote regions of South America, Asia, and Africa especially, where previous LOD6/7 meshing stood out.
Effective changes to LOD9 regions across Europe and North America, adding greater accuracy and attention to detail in mountainous regions especially.
Note: Please consider using defragmentation of all mechanical hard drives for easier, less time-consuming loading.
Meshing VS Vectors
To install FreeMeshX, all you need to do is follow the basic installation instructions provided. However, please make sure that FreeMeshX is placed above all default terrain entries in your Scenery Library. Also, please make sure that the add-on is placed below all airports, FTX regions, or landclasses.
By using FreeMeshX, you will be working with a solution that does not update or edit flight simulator vectors. It is important that you use a simulator vector update tool, such as FTX Vectors or UTX. Otherwise, the topography will be incorrect.
Using FreeMeshX alone will not update any vectors within Microsoft Flight Simulator X or Prepar3D. The vectors used within the simulator are often used to help control water elevations and airport elevations. Meshing alone will not adjust this.
If you were to use FreeMeshX without the use of a third-party solution to update the vectors, conflicts may emerge. This may result in the topography of any updated terrain to sit at different elevation levels, ruining the spectacle. This could see issues like immersion-breaking water bodies and/or airports that are excessively sunken/raised.
At present, we recommend that you use a reliable vector updating tool, as it will improve the overall atmosphere and ensure accuracy in the layout.
Installation Instructions
Added by popular demand in the comment section below are more complete installation instructions.
Extract the entire archive to somewhere where you want to keep the add-on on your computer while you use it.
Open up FSX or P3D and enter the "Scenery Library" section/settings from the settings master menus.
Click on "Add Area".
Browse to where you extracted the FreeMesh X add-on and select/browse into the first of the "FreeMeshX" titled folders – for example, "FreeMeshX – Africa". Once inside the directory, there should be one folder visible called "scenery". Then ensure you select "Use this scenery directly" and finally click on "OK".
Repeat that process for the remaining "FreeMeshX" folders that you haven't yet completed, for example – "FreeMeshX – Antarctica", "FreeMeshX – Asia", "FreeMeshX – Australia and Oceania", "FreeMeshX – Europe", "FreeMeshX – North America", "FreeMeshX – Patches", "FreeMeshX – South and Central America".
Once all are added, ensure that they are at the top of your scenery library – higher (priority) than any other add-ons.
Then press "OK".
For good measure, close and then re-open your simulator (FSX/P3D) and enjoy the new mesh terrain in your flights.
Note – quote from Nine Two Productions
There is a bug in FSX where clicking OK does nothing, and may seem you are stuck. Don't despair! Clicking anywhere any white space in the browsing menu will close the dialog window.
NOTE: If these installation instructions are vague, not helpful, or need revision then please let us know in the comments section below.
Developer: Nine Two Productions (FreeMeshX).

Donate to the developer
You can donate to the developer using their PayPal donation page here.