F-35 nieuws van Dino Cattaneo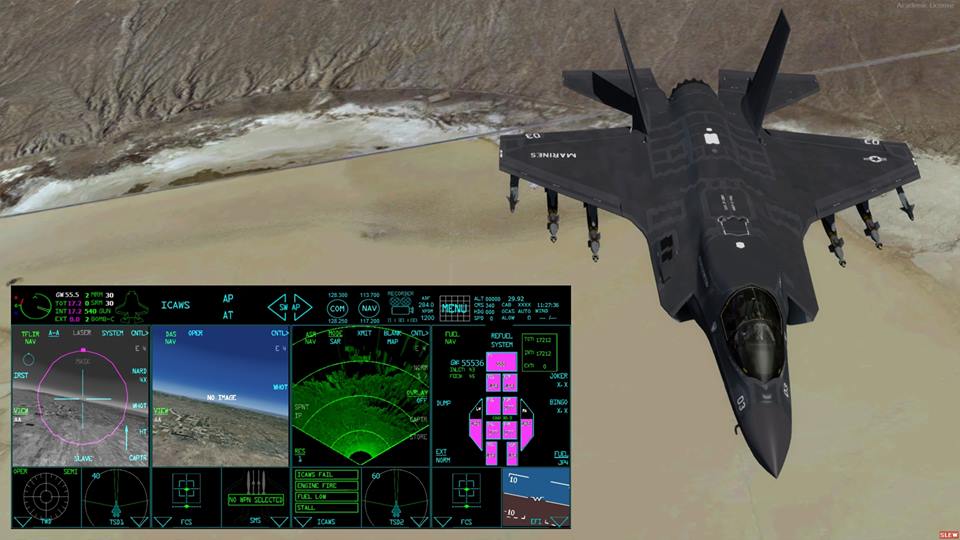 Dino Cattaneo heeft bekend gemaakt dat hij werkt aan een nieuwe/vernieuwde versie van de F-35 JSF. Dit model zal aanmerkelijk gedetailleerder zijn dan het vorige. Ook zal de systeemdiepte hoger zijn. Het streven van Dino is om deze versie gratis te houden, maar of dat helemaal zal slagen is nog maar de vraag. Wellicht zal er een (kleine) bijdrage gevraagd worden.
Dit is wat Dino er zelf over kwijt wil:
F-35 for Prepar3D v2.5.
This new version will be an improvement of the previous freeware package.
Some of the main features will be:
– Focus on F-35B model
– Higher detail external model with better textures…
– Updated virtual cockpit, with higher definition textures and improved modeling
– Support for TFLIR, DAS, ASR modes (tbc)
– Improved fidelity of pilot interface
– Improved flight model (according to the latest publicly available information)
…project resources and technical constraints are limiting the scope of the project to the F-35B (STOVL) only. There is some chance I will include the F-35A (CTOL), too… while at the moment the -C (CATOBAR) version is ruled out (more details to follow).
My scope is to keep the project FREE, but the development costs have been relatively high so far… so I may need to ask for a small admission fee for this one.
Let's see.