FAIB 767 voor AI uitgebracht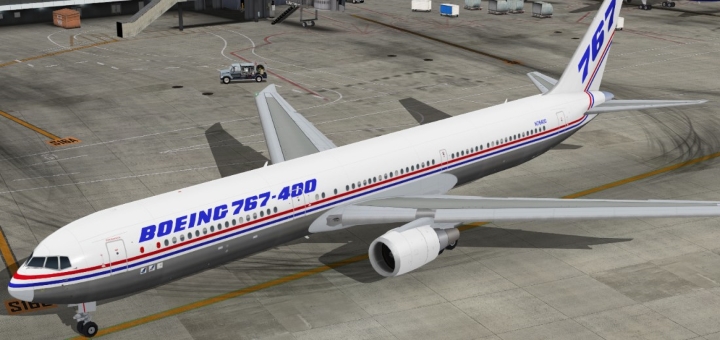 Erez Werber, de man achter fsxaibureau.com heeft vandaag volledig nieuwe AI modellen uitgebracht voor de Boeing 767. Deze modellen zijn zowel geschikt voor FS9, FSX als Prepar3D. Alle varianten van de 767 (-200, -300 en -400) zijn gratis beschikbaar.
Features:
20 native FSX models, 20 native P3Dv4 models and 10 FS9 models
FSX/P3Dv4 models with and without wingflex
FSX/P3DV4 Custom realistic landing and taxi light splash system which replaces FSX ugly triangle splash lights, can also be disabled to get P3DV4 dynamic lights
FSX/P3DV4 Custom lights always on behavior, the user can decided if the models turns off all or some of its lights when parked at the gate
UHD textures for the FSX/P3DV4 version featuring quadruple the amount of space of previous FAIB FSX textures and 16 times the amount of an FS9 texture
FSX/P3DV4 models feature a global minified lightmap which reduces the memory usage to mere kilobytes and saves a lot of VRAM and HDD space
7 LOD levels for optimal performance
All models feature independent lights, With landing lights that are only on when on the runway or on approach
All models feature moving parts including landing gear, gear compression, rolling tires, spoilers, thrust reverse's, flaps that also deploy for takeoff, leading edge devices, nose gear steering and surfaces droop
Where available passenger base packs come with Boeing roll out livery
Je kunt de modellen hier downloaden, er zijn ook al een aantal repaints beschikbaar. Ook zijn er extra repaints te vinden op juergenbaumbusch.de  en binnenkort op jcai.dk en flyingcarpet75.com (registratie verplicht).