DCS World gratis "Community Superbug" uitgekomen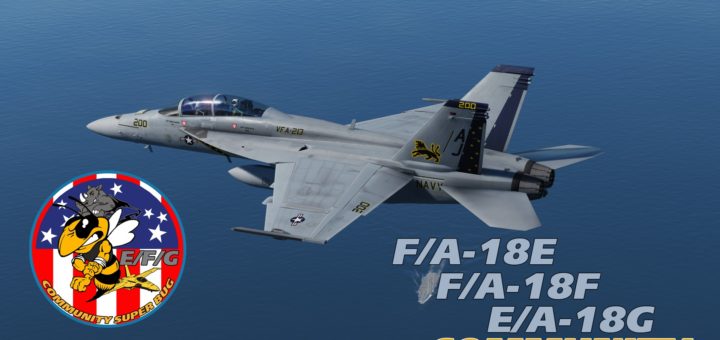 Geweldig! Ze zijn er!, de gratis F/A-18E/F en E/A-18G mods voor DCS World 2.5.6+ U download ze hier. Met dank aan de makers! Thanks! 🙂
Installation:
1) Unzip to a temporary location
2) Place the desired aircraft folder in C:\Users\Your Name\Saved Games\DCS.openbeta\Mods\aircraft (If you do not have an "aircraft" folder then make one)
3) Take your FA-18C.dll from "\Program Files\Eagle Dynamics\DCS World OpenBeta\Mods\aircraft\FA-18C\bin" and copy it and paste it into the bin folder for each Super Bug. (You MUST own the ED F/A-18C!!!)
4) Next install and drag and drop the liveries to the desired aircraft from the liveries database.
Liveries database: https://drive.google.com/drive/folders/145OU-7lHMP0Hrlfl4ZBd-9xRfGb63Gq1?usp=sharing
If you would like the white DDI screens for the mod go download that mod by Harker_Nuclear on user files!
https://www.digitalcombatsimulator.com/en/files/3306396/