FS2Crew PMDG 777 update 1.7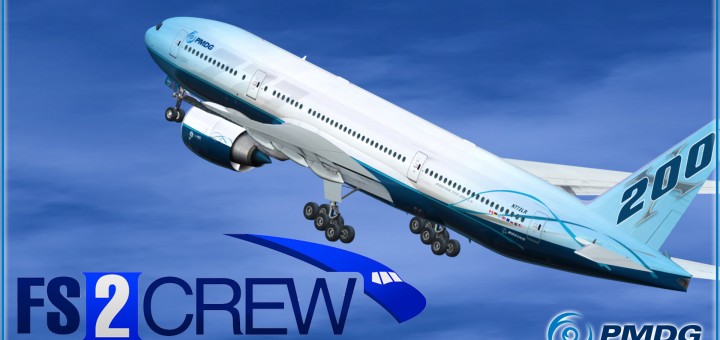 FS2Crew heeft update 1.7 uitgegeven voor het PMDG 777 pakket. Deze update maakt de weg vrij voor het gebruik van FS2Crew in Prepar3D V3. Naast de ondersteuning van Prepar3D V3 worden er nog een aantal bugs verholpen en nieuwe functies toegevoegd. De laatste wijzigingen zijn onder dit nieuwsbericht terug te vinden. Het FS2Crew PMDG 777 pakket dient in zijn geheel opnieuw geïnstalleerd te worden en is o.a. verkrijgbaar via de FS2Crew website.
VERSION 1.7- OCTOBER 11 2015
FIXED:
Fixed an issue in P3D V3 that could result in CTDs when using the on-line ATC client, VPilot.  By default, FS2Crew will no longer attempt to set the Transponder on your on-line ATC pilot client.  If you're not using VPilot, you may turn the option back on using the new CFG option: On Line ATC.
Fixed an associated issue in P3D V3 that could result in CTDs when calling for the Before Start, Runway Entry and After Landing flows.
NEW:
Prepar 3D V3 installer support!
New Voice Commands: CANCEL THE BAROS / RESET THE BAROS.  Note that the FO will not press the RESET button because we cannot read the position of the RST button due to an SDK limit.
New Voice Announcements:  MANUAL FLIGHT / GOING ON HEADSET / GOING ON SPEAKERS.
FMA Voice Annoucements modifed: LOCALIZER CAPTURE / GLIDESLIPE CAPTURE.  FO will respond 'Checked'.