FS2Crew: RAAS Professional bijgewerkt naar v1.2.2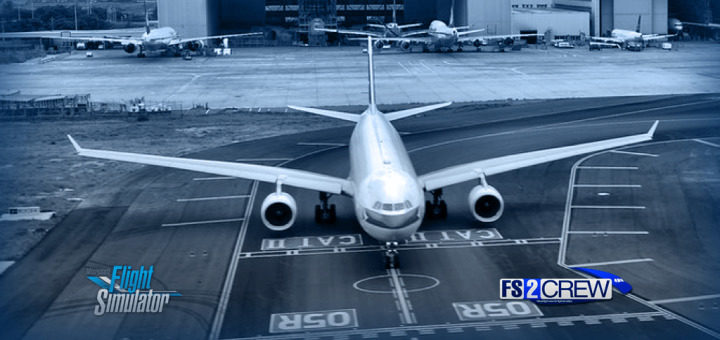 De ontwikkelaars van FS2Crew zitten niet stil. Dit weekend heeft RAAS Professional een nieuwe update gekregen naar v1.2.2. Deze update kun je eenvoudig binnenhalen met de FS2Crew Product Manager. Belangrijkste verbeteringen zijn de mogelijkheid om RAAS nu automatisch te starten en een editor om profielen te kunnen maken voor vliegvelden uit de Marketplace en andere (premium) deluxe vliegvelden. Bekijk het volledige changelog hieronder.
VERSION 1.2.2
RELEASE DATE: 15 JANUARY 2022
AUTO START OPTION ADDED (PROGRAM AUTO LOADS WHEN MSFS STARTS).
ENCRYPTED AIRPORT SUPPORT!  USERS CAN NOW CREATE AND SHARE 'AIRPORT PROFILES' FOR ENCRYPTED AIRPORTS.  THIS ALLOWS RAAS TO WORK WITH ENCRYPTED AIRPORTS
PLEASE SEE THE FS2CREW YOUTUBE CHANNEL FOR DETAILS ON HOW TO CREATE, IMPORT AND SHARE AIRPORT PROFILES!
A NEW 'AIRPORT TEST' FUNCTION ALLOWS YOU TO DISPLAY AIRPORT INFORMATION AS DETECTED BY RAAS FROM WITHIN THE RAAS PANEL
VERSION 1.0.8
RELEASE DATE: 8 JANUARY 2022
RAAS SOUND FILES BASE VOLUME INCREASED.
ATTEMPTED FIX AT RARE 'AUTO SHUTDOWN ISSUE'.

VERSION 1.0.4
RELEASE DATE: 3 JANUARY 2022
NAVIGRAPH:  THERE IS NOW A NEW OPTION ON THE RAAS SETTINGS PANEL CALLED "DETECT SCENERY CHANGES (AUTOMATICALLY)." ENSURE THIS OPTION IS UNCHECKED
(THIS IS A TEMPORARY SOLUTION AS WE ARE WAITING ON NAVIGRAPH TO MAKE A CHANGE ON THEIR SIDE TO THE WAY THEY HANDLE SCENERY FILES.)
INCORRECT STRING FORMAT ERROR:  FIXED
UPDATED PIN BUTTON: THE RAAS WINDOW CAN NOW BE LOCKED ON TOP VIA THE PIN BUTTON ON THE TOP OF THE RAAS PANEL (SAME STYLE AS PUSHBACK EXPRESS AND FS2CREW: FBW A32NX)