FSDreamTeam Basel bijgewerkt naar v1.3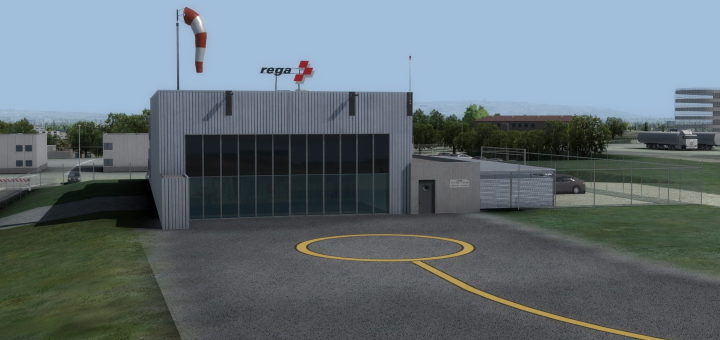 FSDreamTeam blijft druk bezig met Basel en heeft inmiddels alweer een grote update uitgebracht. Hierin verbetert het een aantal zaken opgemerkt door de comunity. Zo zijn er meer details toegevoegd en zijn er een aantal gebouwen opnieuw gemodelleerd. De update kan eenvoudig worden binnengehaald met de LiveUpdate. Bekijk het changelog hieronder.
Changelog:
REGA helicopter base remodeled
Fire Department remodeled with dynamic lights
New Fire Department vehicles, appearing different configs on each session
PREVIEW of the upcoming GSX Firetruck as a static model
More realistic colors on some pylons in the back car parking lot
Added slanted glass panel near Gate 5 and 35
Added some dustbins on main terminal terrace
SkyLounge remodeled, with sunshades opening/closing depending on the time of day
Skylights and metal covers on main terminal remodeled
More detail on gate piers
More detail on several hangars
EuroAirport sign with correct size and better night lighting
Fixed elevation mismatch causing airplanes bumping when taxiing on maintenance area.