FSDreamteam Chicago 'O Hare V2 uitgekomen.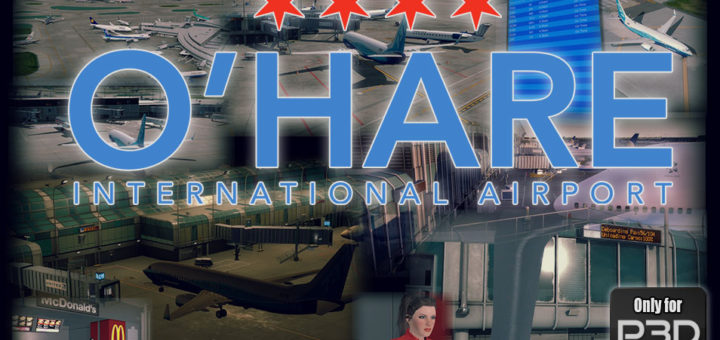 FSDreamteam heeft Chicago 'O Hare (KORD) uitgebracht. V2 zoals ze deze versie noemen, is alleen geschikt voor Prepar3D V4.4 (64bits versie). Daarmee worden de gebruikers van FSX in welke vorm dan ook, uitgesloten van de nieuwe 'O Hare.
Nieuwe features voor 'O Hare zijn:
The updated airport layout from 2019.
A true fully native scenery, designed from the ground up for Prepar3D 4.
Fully designed for PBR, with advanced materials and shaders.
Complete Dynamic Lighting, optimized for speed.
Completely made using the P3D4 SDK.
Highly detailed SODE Jetways.
Working information panels on gates.
Working EMAS system that stops the airplane when hit.
Highly detailed Terminal C interior in Avatar mode.
Animated passengers inside the terminal, visible from the cockpit.
Many animated custom ground vehicles.
Fully 3d taxiways lighting.
Intensive use of LOD techniques in order to offer the best possible performances.
High resolution building textures.
Meer informatie is op de website van FSDreamteam te vinden. De prijs is €40,76