Gratis Auckland Pack 1.0 uitgekomen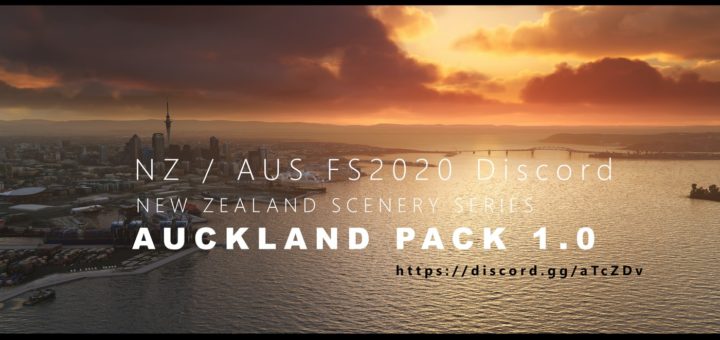 De mogelijkheden van de nieuwe MSFS laten wel zien hoe prachtig freeware add-ons en mods nu zijn. Het is werkelijk niet te vergelijken met de mogelijkheden van welke sim dan ook. Een prachtig voorbeeld hiervan is het vanmorgen uitgekomen " Auckland Pack 1.0". Je vind deze 400mb grote file hier. Met dank aan de makers genaamd Sprout, MartyNz, Nethiuz, HybridNz. Thanks!
About this file
NZ & AUS MFS2020 Discord   Auckland Pack 1.0
Part of the New Zealand and Australian Scenery Series – Launch of the free download for Auckland, New Zealand for Microsoft Flight Simulator 2020
Credit: 
Pack by:  Sprout, MartyNz, Nethiuz, HybridNz
Trailer:
Cameras, editing and music written by: HybridNz
Mass Division – Jupiter's Dawn (c) 2020
All logos, devices, entities and trademarks are copyright to their respective owners.
Features:
– Auckland Ports
– Auckland CBD (29 blocks)
– Eden Park
– Auckland Harbour Bridge
– Auckland Sky Tower
– Spark Arena
– Auckland Museum
– Night mode / lights work for all! 
More to come including: 
– Pack consolidation
– Frame count optimisation
– New terraforming
+ much more planned
Copy to your FS2020 community folder to install and fly.
All welcome to join the Discord, We are a regional community that enjoy flights, modding and growing the New Zealand and Australian Flight Sim 2020 Community. All welcome.
https://discord.gg/aTcZDv