Gratis Edgley Optica voor MSFS uitgekomen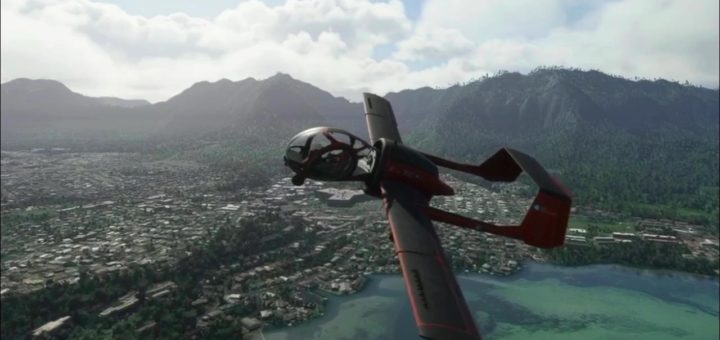 Is het Superman?, is het een bij? Nee het is de echt bestaande Edgley Optica. Deze is nu als freeware uitgekomen voor MSFS. Dit toestelletje is prima om van het mooie landschap te genieten aangezien het een "low-speed Observation aircraft" is. Hier vind je alle info en natuurlijk de download link:
About this file
The Edgley EA-7 Optica, designed by John Edgley and built by Brooklands Aerospace, had an unusual configuration with a fully glazed forward cabin seating three across.

NOTE: This is a modified FSX import with functional gauges and cockpit animations. This is intended to be used on a basic flight level and not purposed for realistic simulation. All clickable switches do not currently work and hopefully they will be implemented in the future.
Credits:
MSFS Import/Various Fixes: Brandon Yaeger (NewkTV)
FSX Update Overhaul: Bob Chicilo
Original FSX Model Design: Craig Richardson
Flight Model/Programming: Pam Brooker
Information:
Manufacturer: Edgley
Model: EA-7 Optica
Cruise Speed: 94 KTAS
Max Altitude: 14,026 ft
Endurance: 8 Hours
Range: 570 nm (1,056 km)
Crew: One Pilot (2 Passengers)
Length: 8.15 m (26 ft 9 in)
Wingspan: 12.0 m (39 ft 4 in)
Height: 2.31 m (7 ft 7 in)
Wing area: 15.8 m² (171 ft²)
Installation Instructions:
(1) Extract optica.zip.
(2) Copy both the extracted "optica" and "optica_CVT_" folders to your MSFS Community Folder.
Liveries Included:
Aeroelvira
Prototype
Demonstrator
Manitou Fork Lifts
Hampshire Police Force
British Antartic Survey
Royal Canadian Air Force
British Army
U.S. Coast Guard
Coastwatch Australia
Future Updates:
In FSX, the red button on the control sticks use to turn the "winter kit" on and off. I have left that module and animation intact for future MSFS use.
Extra Avionics (W/ Clickable Switches). Extra Liveries.