Gratis Global AI Ship Traffic MSFS GAIST Ultra V3 uitgekomen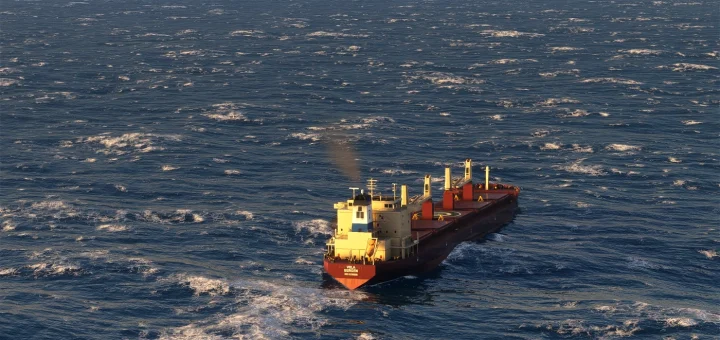 Wat een geweldig begin van 2023!
Henrik Nielsen (KL791) heeft op de website Flightsim.to zijn nieuwe Global AI Ship Traffic MSFS GAIST Ultra V3 voor MSFS uitgegeven. Deze GRATIS addon voegt maar liefst zo'n 900 prachtige scheepsmodellen toe verspreid over de gehele wereld, binnenvaart-zeevaart en bovenal zowel civiel als Marine schepen met helikopter landingsplaatsen. Een echte aanrader dus! De download vinden jullie hier.
Global AI Ship Traffic MSFS – GAIST Ultra Version 3
This is Version 3.0 of the Global AI Ship Traffic Ultra. More than 400 new ships have been added since last version bringing the number of unique ship models close to 900 and the number of ships including repaints close to 1800. The route coverage has been expanded increasing traffic density though focus is as usual to have a diverse ship traffic according to what you could see in each region. To reduce load on computer systems, the ship routes have in this version been included as separate regional packages, so you only need to install the routes in the area where you intend to fly. Also the ship models have been prepared to work with a future Real Time Version of the project under development.
Among new models in this version are several new cruise ships, different types of fishing boats complementing the existing fleet of regional fishing vessels from around the world. Also, the increasing number of ultra large containerships is reflected with new models and the fleet of oil and gas tankers expanded, and a number of ferries have been included in particular in the Pacific North West and in North Europe.
More than a hundred ferry routes are covered with their specific ferries, and you will find naval exercises with Navy ships from most regions. Watch a full-scale NATO landing exercise on the West Coast of the Jutland Peninsula in Denmark or the Brazilian or Chinese navies doing the same in their respective areas. Watch the departure of a Tall Ship race from Saint Malo, Kiel or Sandefjord or an around the world sail race departing from Gothenburg… Go looking for Maersk Alabama in the exact spot she was attacked by pirates of the coast of Somalia as later depicted in the movie Captain Phillips with Tom Hanks. More than 40.000 ship movements ensure that the sea is no longer empty. 
Models and textures by Erwin Welker, Jean-Pierre Fillion, Knud Kristoffersen, Martin Rueedi, Larry Robinson, Dexter, Milton Shupe, Manfred Siedler, Bernardo Barroso, Paul Donnelly, Finn Kristoffer, Didier ''Lagaffe'' Puentes, Andrew Thomsen, Kevair, Robystar, Antonio Diaz, Sebastien Viale, Alberto Garcia, Cxema, Pascal Dumat, Rick Keller, Lazarus Starkweather, Dave Garwood, Darren Lane, Jan de Jong, Henrik Nielsen, and more
A great thank also to the many beta testers and a special thanks to the shipping company DFDS www.dfds.com  for providing documentation to make realistic models of their fleet of passenger and freight ferries and to DGzRS Die Seenotretter for allowing to model their 28m rescue boat Nis Randers. You can find more information about their see rescue operation and support them here: https://www.seenotretter.de/
Idea and conceptualization Henrik Nielsen, KL791