Helicopter Simulator (Early Access) uitgekomen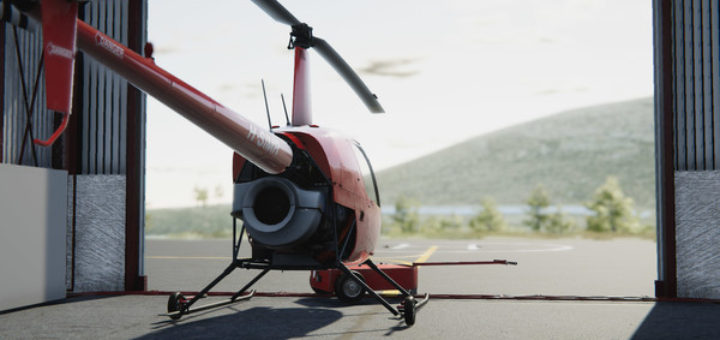 Een leuke sim voor o.a. de jonge generatie die helikopter wil leren vliegen. De prijs valt ook reuze mee, je betaald voor de Early Access 20.99 Euro. Via het linkje verkrijgbaar via STEAM. Grafisch ziet het er overigens ook helemaal niet slecht uit. Daarnaast zijn de kist en haar cockpit volledig aan te passen naar je eigen smaak wat betreft instrumenten en kleur. Later zullen naast de Robinson R22 ook andere helikopters en VR toegevoegd worden.
About This Game
Become an experienced helicopter pilot in Helicopter Simulator.
Take on missions that will challenge your pilot skills in an open world.
An experience for beginners and advanced players thanks to assistance based on the real physics of the helicopter, facilitating maneuvers such as hovering, takeoff, landing…
Perform immersive first-person procedures, pre-flight checks, cargo loading.
Manage your hangar and helicopter fleet.
Maintain, customize and upgrade your helicopters.
Learn step by step how to control your helicopter through training missions.
Capture images in action with the photo mode.
Contents:
Ultra-realistic flight physics.
Highly detailed helicopter 3D models and animations.
Visibility up to 10 km in clear weather.