IndiaFoxtEcho werkt samen met freccetricolorivirtuali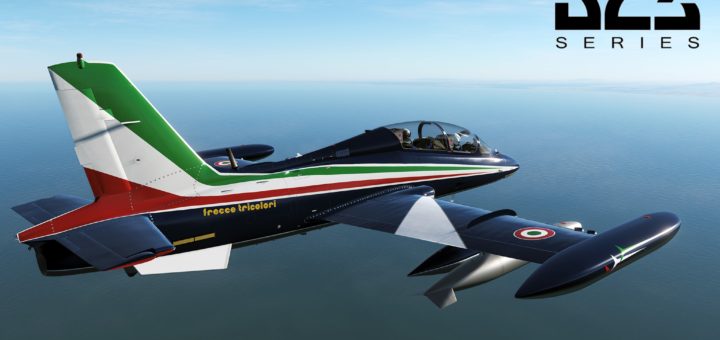 Er komt een payware uitgebreidere versie van freccetricolorivirtuali's MB-339A naar DCS World Veel is er nog niet bekend op de onderstaande twee berichten na, maar goed nieuws is het zeker. Hoogtepunt is toch wel dat "IndiaFoxtEcho" mee werkt aan het project. Mocht je alvast de oudere en gratis versie van freccetricolorivirtuali zelf willen downloaden en vliegen, dan kan je deze hier downloaden. Mocht je het nog niet gelezen hebben, deze kist komt ook naar de nieuwe MSFS.
Following the successful community mod and motivated by customer feedback, the software house 3rd party developer IndiaFoxtEcho has submitted their MB-339A for initial evaluation. We are pleased to announce that they have been granted a DCS World license agreement to bring their project to DCS World as an official product.
The official DCS: MB-339A will include improved cockpit geometry, new textures, and multiple systems such as:
Electric system with battery charge / discharge 
Bus-bar and circuit breakers
Fuel system with fuel dump and fuel unbalance
Complete oxygen system including interior cabin pressure
Navigation system with GPS / TACAN / ILS and Flight Director
Main and emergency hydraulic system with relative hydraulic consumptions
Smoke system (for aerobatics)
Weapon systems
      The module will also receive a damage model, detailed flight manual, and many missions.
———————————————————————————————————————————————————
Goodmorning everyone,
with this post we want to keep all of you updated about the development status of the MB-339.
In recent months our aircraft has undergone a major restyling both graphic and code making the simulation experience more authentic.
However, we encountered some technical pitfalls that make difficult the closing of the project and therefore it is necessary to have access to the SDKs (e.g. creating the complete navigation system, making the radios operational, and so on).
Thanks to the recent collaboration with IndiaFoxtEcho, a well-known Italian software house active from 10 years on several flight simulators, we are evaluating the possibility of undertaking commercial routes, therefore the development of the MB-339 MOD is suspended until a date to be decided.
It will still be possible to download the current version of the MB-339 (v2.0.1) but it will no longer be supported (last DCS version tested 2.5.6.49798). However, we do not exclude the possibility of the release of future minor fixes that will fix small compatibility bugs with new versions of DCS World.
Thanks for your support over the years!
FTV Dev Team