iniBuilds en FSElite brengen samen freeware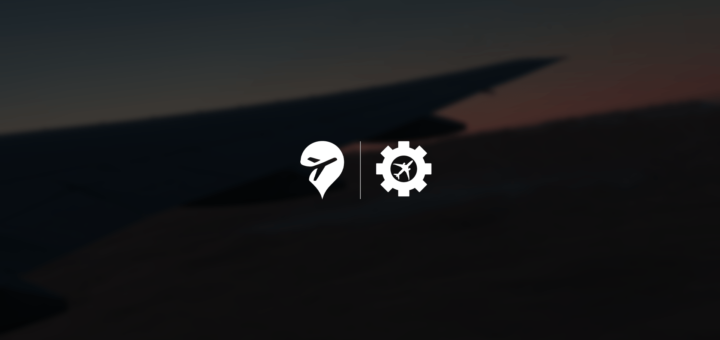 Dit is nog eens handig, een mooie nieuwe plek om voor verschillende simulatoren prachtige freeware addons te vinden. Dankzij iniBuilds en FSElite vind u deze freeware haven hier.  Hier zullen naast payware ook elke week nieuwe freeware addons geplaatstworden waaronder scenery, liveries en tools.
A Joint Statement from Ubaid (CEO at iniBuilds) and Calum (Content Director at FSElite)
Over the past year, iniBuilds and FSElite have worked together to provide the community with the ability to easily access a huge range of freeware content; liveries, GSX profiles and dynamic lighting. Both partners are extremely pleased with the response from the community with many people discovering new profiles, liveries and configurations over the past year (yes, it has been a full year already!)
When iniBuilds first started as a platform to deliver freeware content, it made sense to work with FSElite as a way to highlight the latest freeware releases to the community. Since then, you may be aware of iniBuilds now engaging with a new key area in which it is becoming important and prominent. That is, of course, payware aircraft development for X-Plane 11.
Both FSElite and iniBuilds have been built with community trust at the forefront of our minds. Knowing you can rely on both services to provide bias-free information and freeware files is key to our success and with iniBuilds entering the development market, we want to ensure this line is no longer blurred. As such, we are today announcing that as of 29th May 2020, iniBuilds will be ending its partnership with FSElite.
Whilst both parties were always conscious of this and worked hard to ensure this never impacted either side, both iniBuilds and FSElite felt now is the time to ensure that distinction is made clear.
Ubaid from iniBuilds said, "I would like to thank FSElite and their readers over the past year on the support we received for our freeware content. I know the community appreciates our freeware library and we hope that you will continue to find us on our new dedicated webpage. Keeping things professional is important to us as we move into our new role as a payware developer" Ubaid continued, "a huge thank you to Calum and the wider FSElite team for their huge support over the past year and for the future."
Calum from FSElite said, "It has been hugely rewarding to see a small freeware developer grow into a household name in flight simulation. Whilst I'm sure this is disappointing for many of our readers, taking these decisions highlights our commitment to our Community Charter ensuring we put provide bias-free reviews and content from products developed." Calum concluded by saying "Thank you to Ubaid and the iniBuilds team for their freeware support, we wish you the best of luck for the future."
Whilst iniBuilds weekly recaps may be leaving FSElite, community members can still get their weekly fix by visiting the new dedicated page over at iniBuilds, which will now be published to every Sunday. To always remain updated, be sure to enable notifications on iniBuilds.