IXEG 737 Classic Versie 1.3 uitgekomen!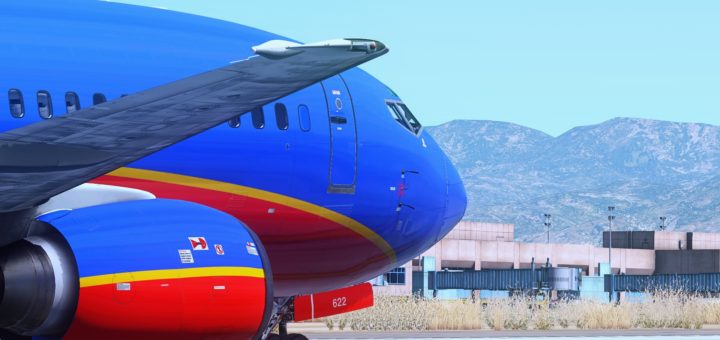 De titel zegt alles al, deze langverwachte grote update download u hier via uw eigen account. Nog niet in uw bezit? U koopt deze prachtige X-Plane V10/11+ addon hier voor 74.95 USD. helemaal onderaan dit artikel vind u een prachtige "1.3 update video" van deze addon. "Kijk en geniet!" zeggen we nu ook weer. Fijn weekend allemaal verder!
Flight model changes have been made allowing for the "utmost realism", and the developer now recommends pilots use the aircraft with X-Plane's experimental flight model enabled for the best experience.
A number of other bugs have also been patched – for an exhaustive rundown of the changes, see our article from earlier this week. Alternatively, here's a truncated feature list:
Bug fixes:
Stopped "brakes" helping with turns if no rudder pedals installed
Fixed turnoff lights lighting up the MCP
Fixed Standby Power logic
Disabled engine reverse thrust when fire handle pulled
Removed option for "show vortices" which doesn't work with XP11
Fixed stall warning test not working on ground
Fixed external view not accessible if watching a saved replay
Improvements:
Adjusted flightmodel to work best with the "new experimental flight model" option enabled (disabled works too, but less accurate)
Switched ground model to default for XP11 users (better handling of engine failures)
Adjusted "runway shake" effect to not move viewpoint too much
Adjusted sensitivity for altitude and vertical speed manipulators when mouse-dragging
Increased intensity of landing, taxi and runway turnoff lights
Several updates/polishing of cockpit 3D (smoothing, better material, etc.)
Improved import ability for different company route formats
Updated shape of optional "winglets"
Removed logo light lens if winglets enabled (it was still peeking through in places)
Updated mesh of engines and fan animations
Improved representation of flight controls (avoid spoilers popping up), gear lever animation and weird sounds in cockpit during replays
Enabled basic "hot start" functionality if fuel introduced at (way) too low N2
Improved windmilling start behaviour (now works for lower N2s)
Additions:
Added grab and move around flashlights(white) and maplights(red)
Added mousewheel support to all twistable manipulators
Added TAI ON WITH TAT ABOVE 10C warning to FMC
Added "altitude reminder dials" on CPTs and FO yoke
Added option to disable/assign button to "pop out" IXEG menu
Added option to disable/assign button to "view presets" IXEG menu
Added option to increase/decrease EHSI preview popups
Added option to totally remove EHSI preview popups
Added option slider to adjust yoke height
Engines now windmilling on ground if wind strong enough
Added default support (and option) for AviTab integration